Mnuchin Gallery
45 East 78 Street
New York, NY 10075
T: +1 212.861.0020
F: +1 212.861.7858
-------------------------------------------------------------------------------------------------
GALLERY HOURS:
TUESDAY - SATURDAY 10:00 AM - 6:00 PM
We do not accept unsolicited submissions.
Group visits must be made by appointment only.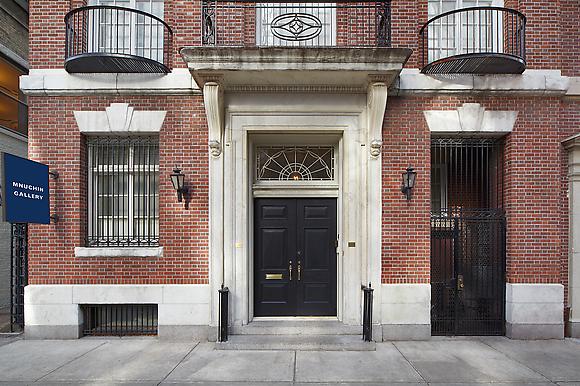 Team
Robert Mnuchin
Founder
For two decades, Robert Mnuchin has organized critically-acclaimed shows that examine key moments within an artist's oeuvre, often shedding light on under-investigated bodies of work by the leading figures in twentieth-century art. In addition to mounting exhibitions and publishing scholarly catalogues, he advises some of the country's most prominent private collections. He is an expert in works by Alexander Calder, Donald Judd, Franz Kline, Willem de Kooning, Jeff Koons, Mark Rothko, Frank Stella, Jackson Pollock, and Andy Warhol, among others.
Before beginning his career as an art dealer, Robert Mnuchin honed his connoisseurship as a collector during his thirty years at Goldman Sachs, where he was the partner in charge of equity trading and a member of the management committee. Upon retiring from the financial sector, he opened his gallery in the historic five-story townhouse on New York's Upper East Side where it remains today. Following successful partnerships with James Corcoran (C&M Arts) and Dominique Lévy (L&M Arts), Mnuchin renamed the gallery Mnuchin Gallery in January 2013.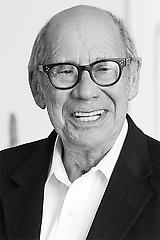 Sukanya Rajaratnam
Partner
Sukanya Rajaratnam joined Mnuchin Gallery, formerly L&M Arts, in 2008 and became a Partner in 2013. She has curated several of the gallery's landmark exhibitions since then, including the five-decade retrospective of work by David Hammons in 2016. Following that she co-curated a survey of Cindy Sherman's most acclaimed series, spanning 30 years of Centerfolds, History Portraits and Society Portraits, with Philippe Ségalot. In 2017, she curated Sam Gilliam's first solo exhibition in New York in nearly 25 years, focusing on his two seminal series, the Beveled-Edge and Drape Paintings. In 2018, she curated the first retrospective exhibition of Ed Clark since 1980.
Other projects include Casting Modernity: Bronze in the XXth Century, co-curated with Dr. David Ekserdjian, and Simon Hantaï: Pliage|The First Decade, a collaboration with former Centre Pompidou director Alfred Pacquement. In one of Mnuchin Gallery's rare forays into the primary market, she debuted El Anatsui's latest body of work, Metas, in 2014, and brought together Sean Scully's relatively unseen early paintings in Sean Scully:The Eighties, in 2016.
Prior to Mnuchin Gallery, Rajaratnam worked at Deitch Projects and in the Post-War and Contemporary Department at Christie's. Born and raised in Sri Lanka, Rajaratnam earned a BA and MA in Economics from Cambridge University, where she received First Class Honors. She began her professional career in the Investment Banking Division of Chase Manhattan Bank.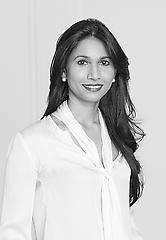 Michael McGinnis
Partner
Michael McGinnis started his career at Richard Gray Gallery and Christie's before founding the contemporary art department at Phillips in 1999. As the worldwide director of contemporary art for over a decade, he was responsible for establishing record prices for Agnes Martin, Donald Judd, Ed Ruscha, Jean Michel Basquiat, Kazuo Shiraga, and David Hammons to name a few. He was a Senior Partner of Phillips, de Pury and Company and most recently CEO and President of Phillips prior to joining Mnuchin Gallery in March 2016. He specializes in Post-War and Contemporary art and is responsible for high level client advisory and sales.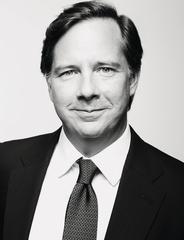 Lisa Zemann
Senior Business Manager
Liana Gorman
Exhibitions Director
David McClelland
Director of Operations
Zoe Weinstein
Executive Assistant
Shandale Winston
Gallery Assistant