Kazuo Shiraga
February 10 - April 11, 2015
Installation Views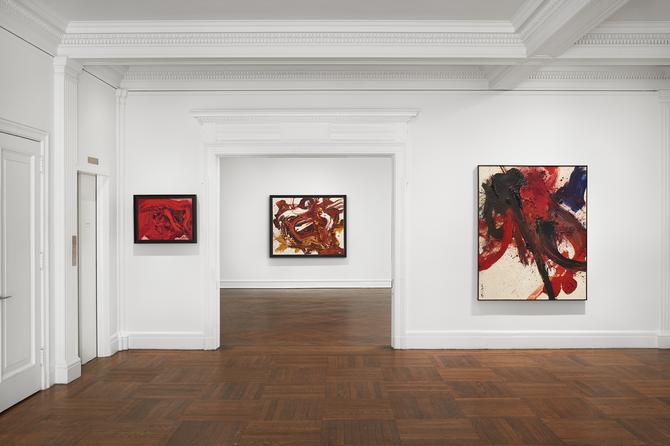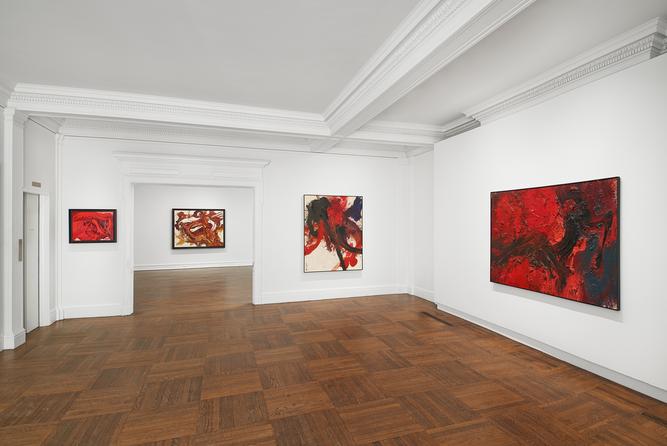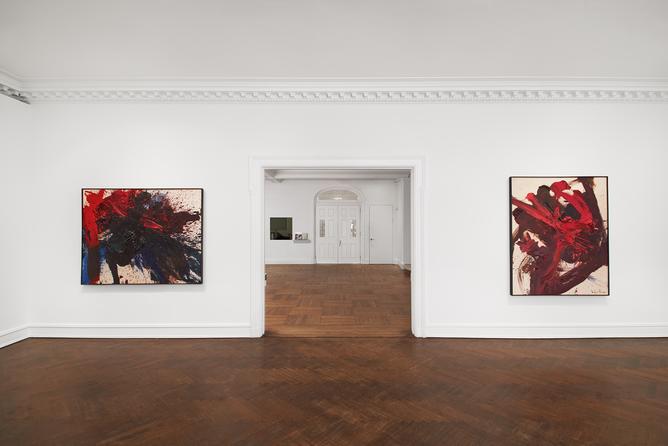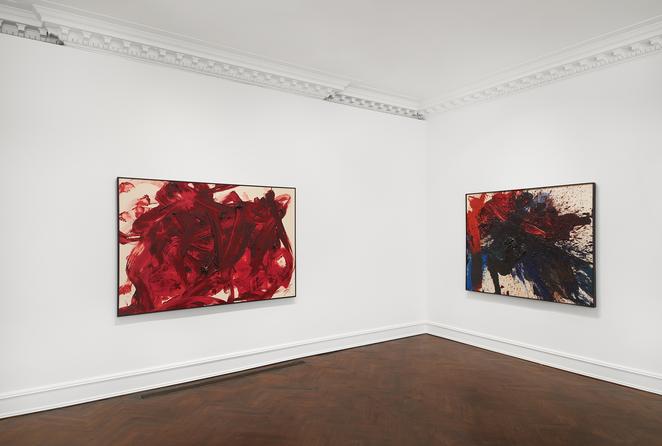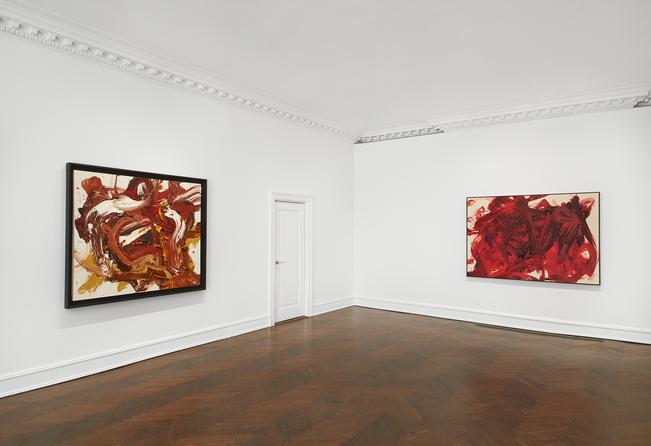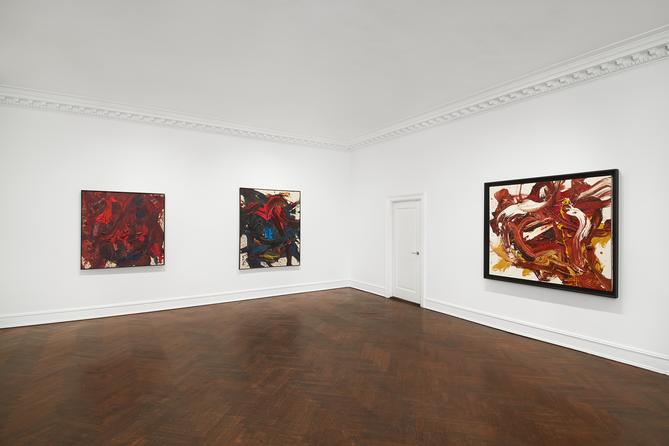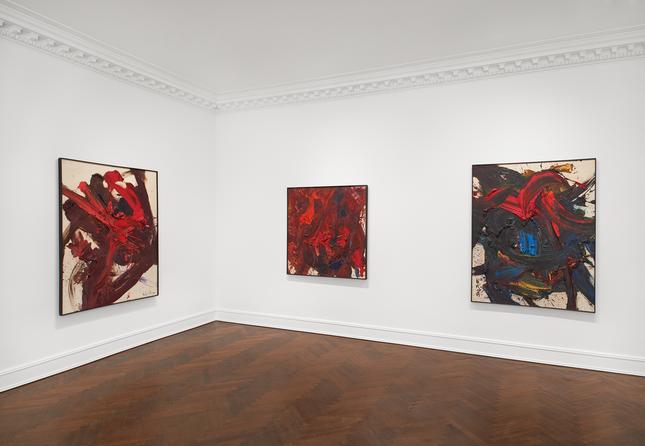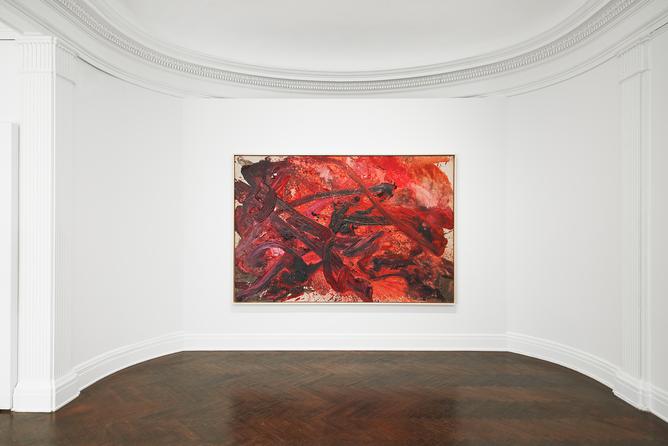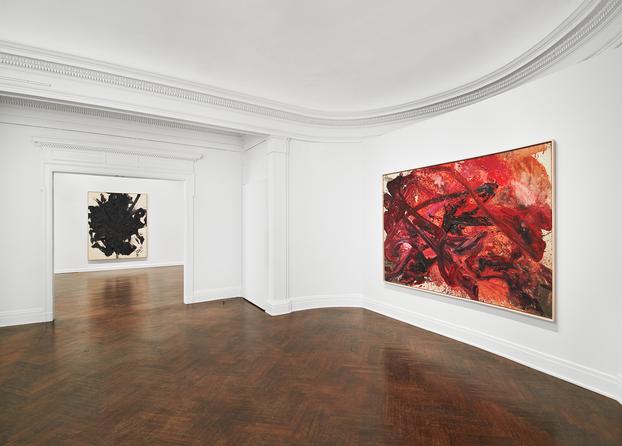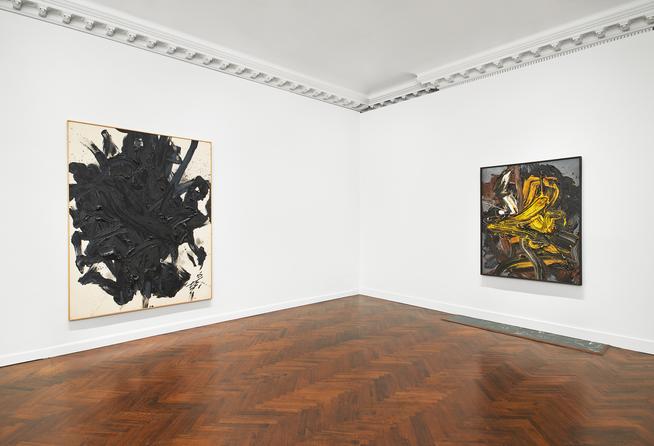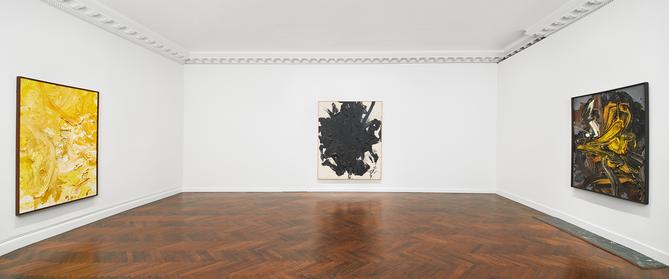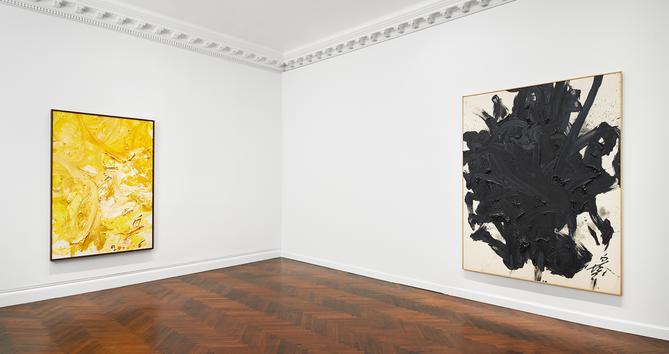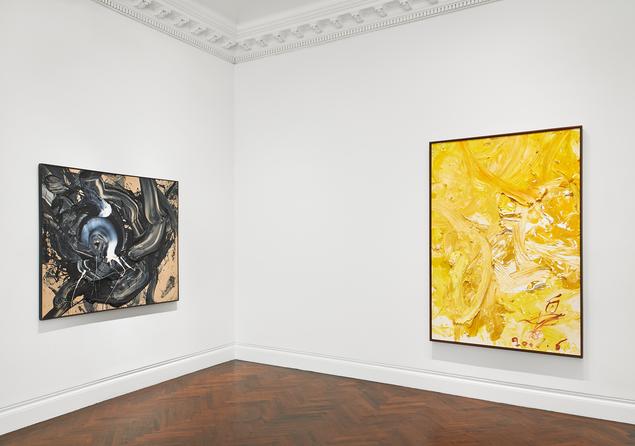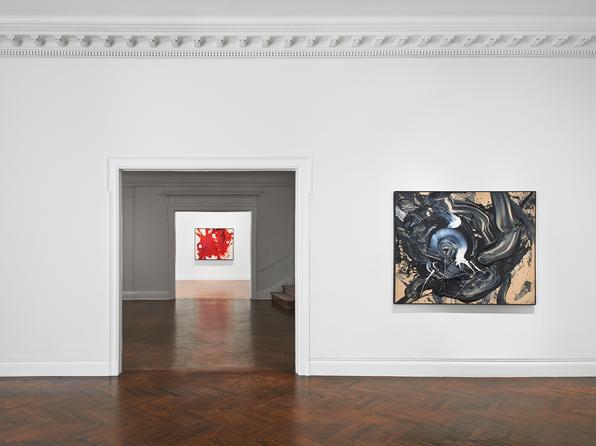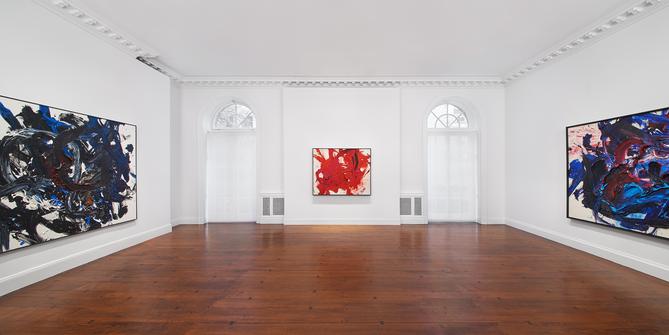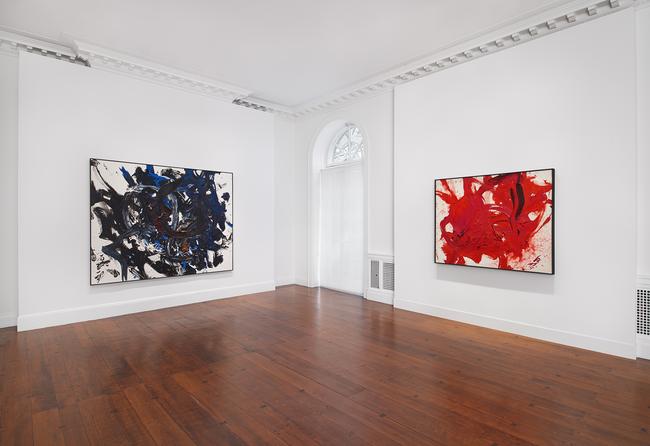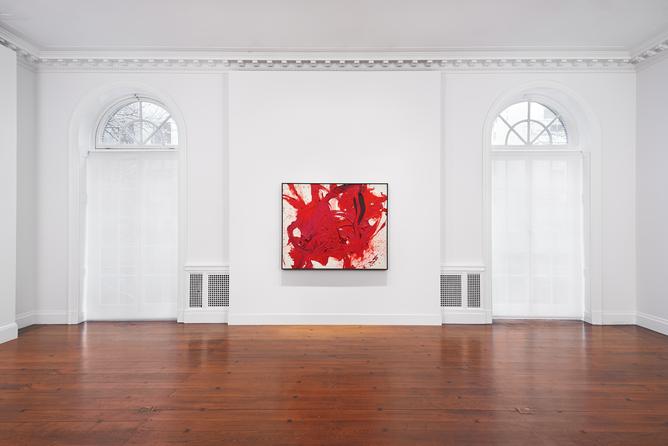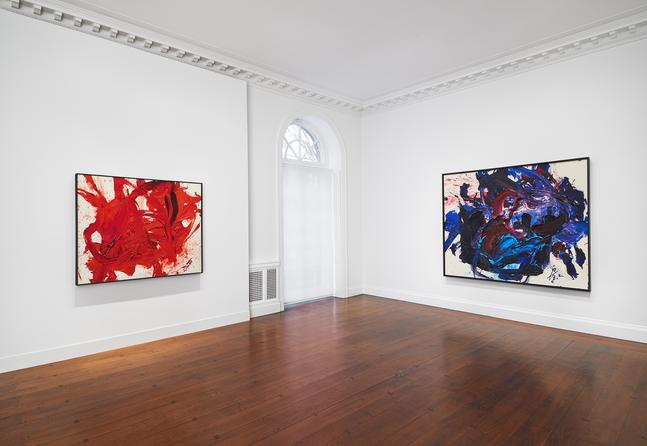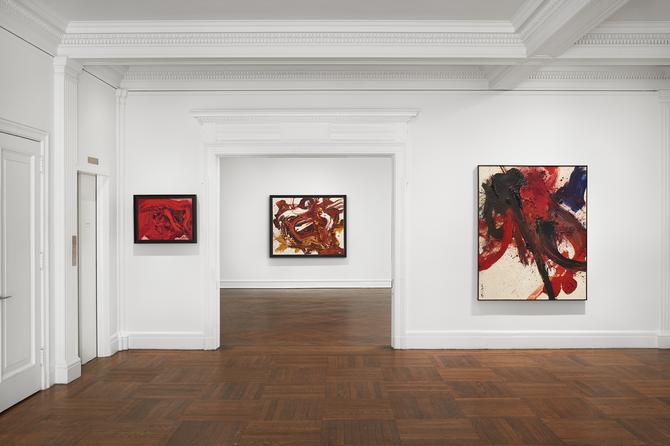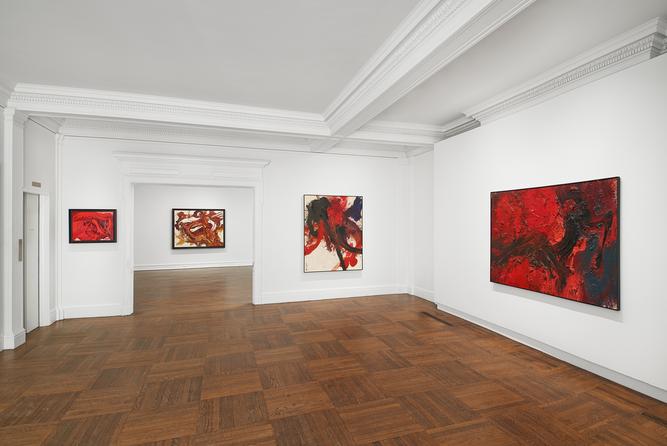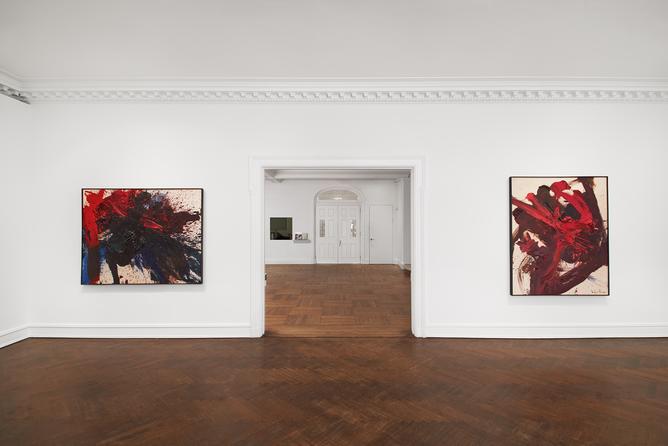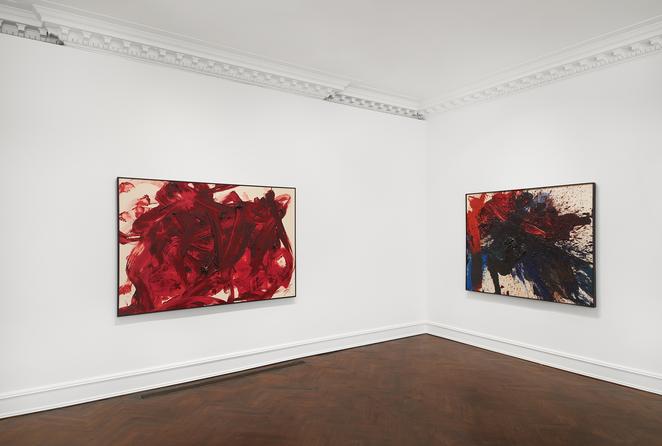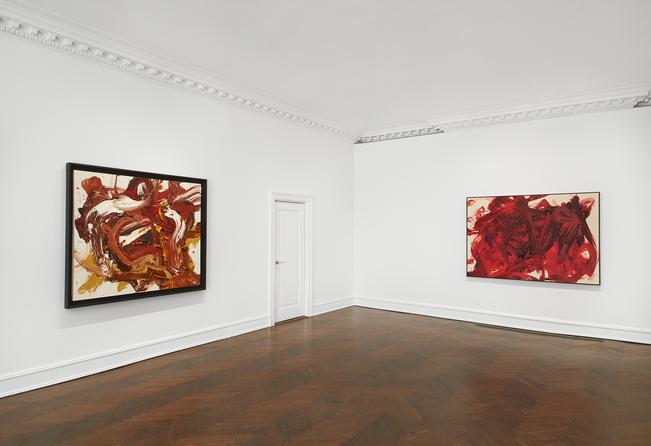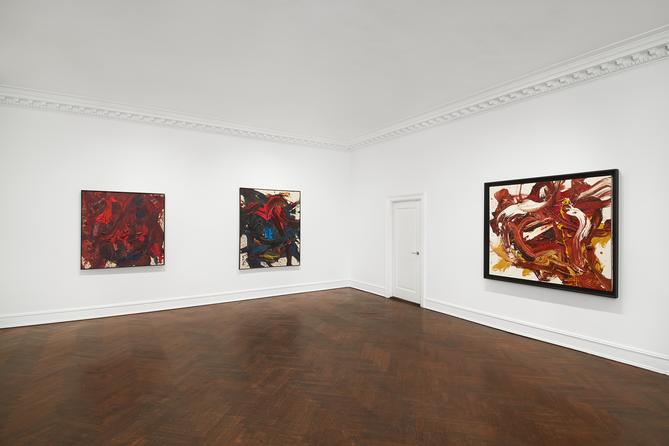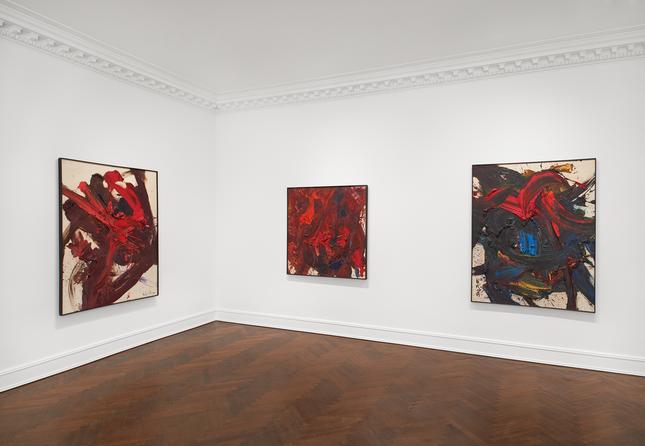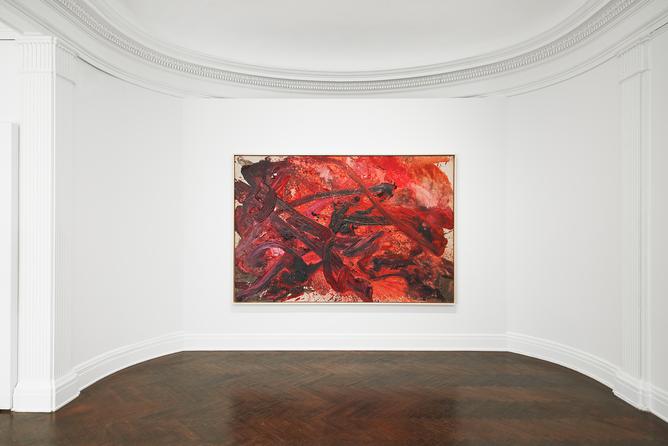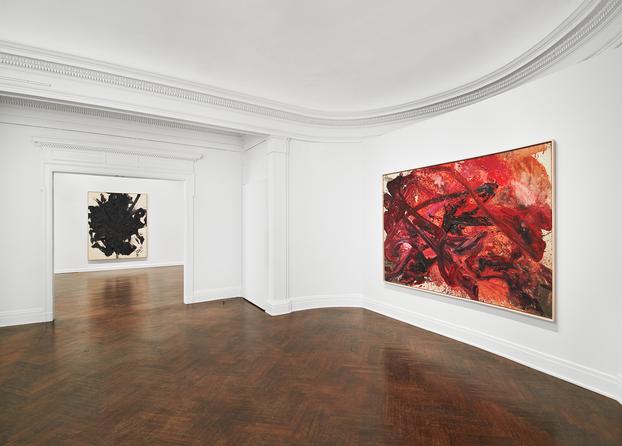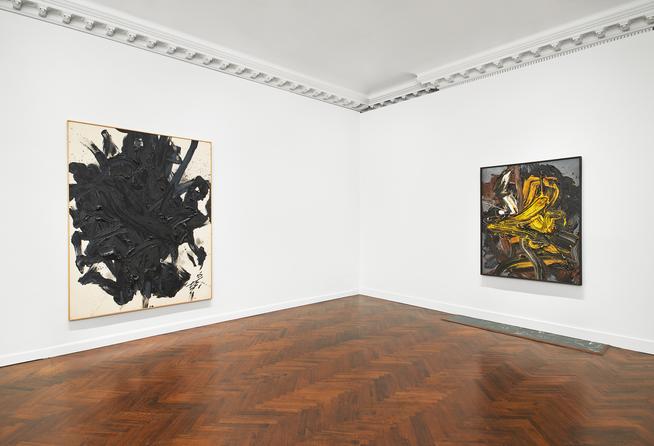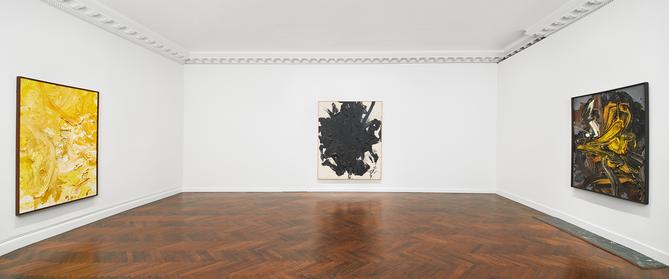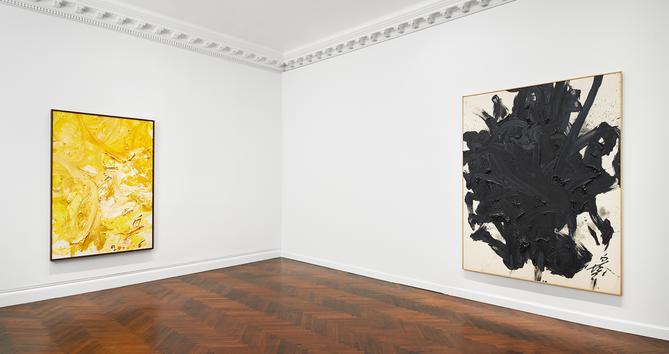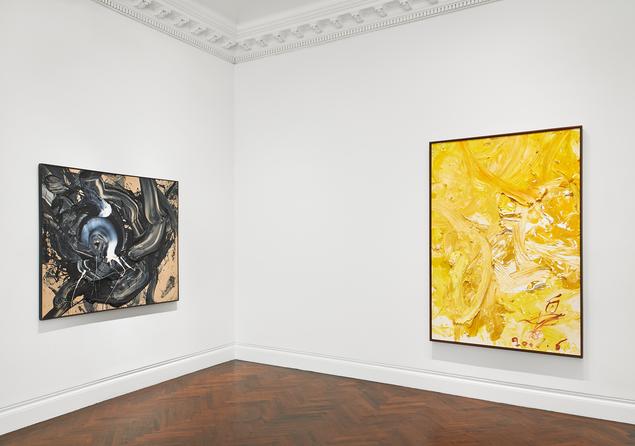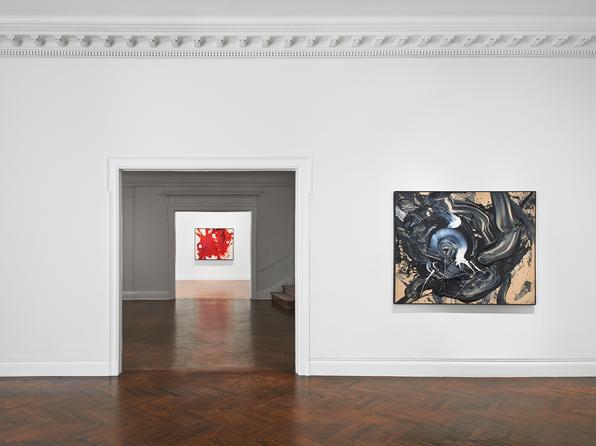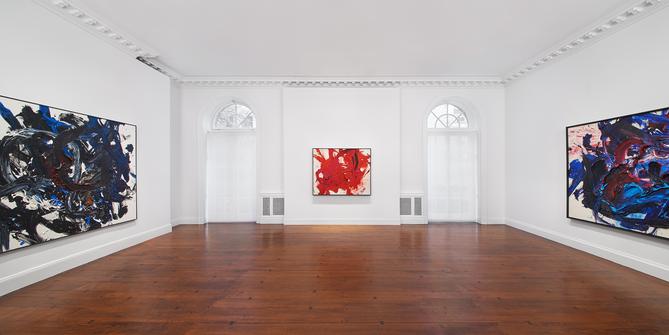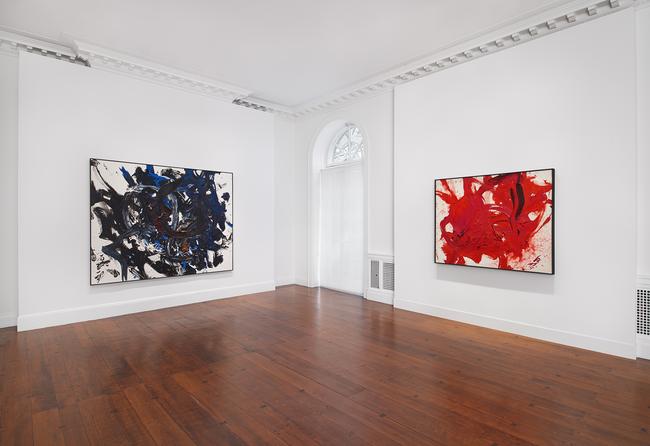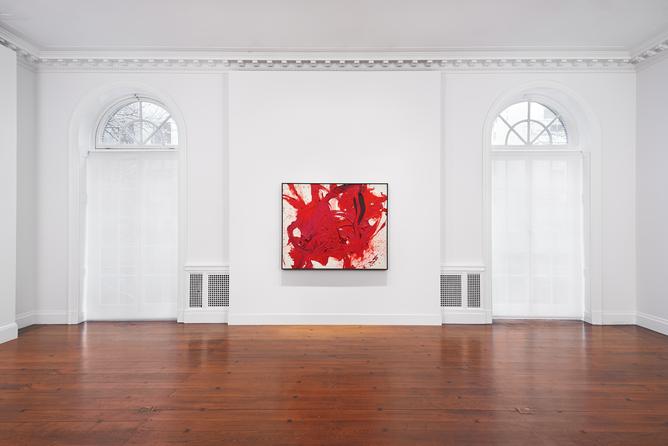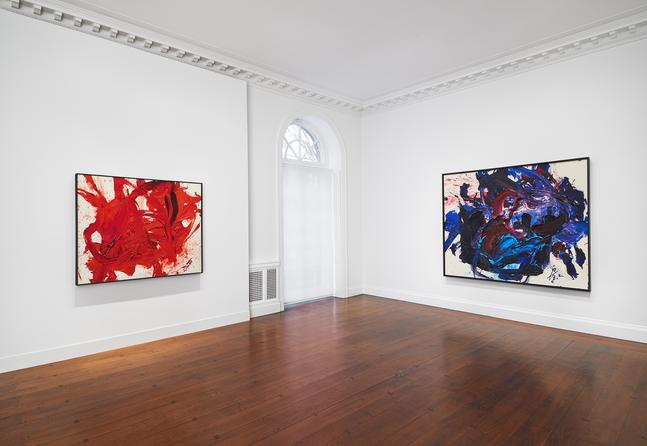 Art Works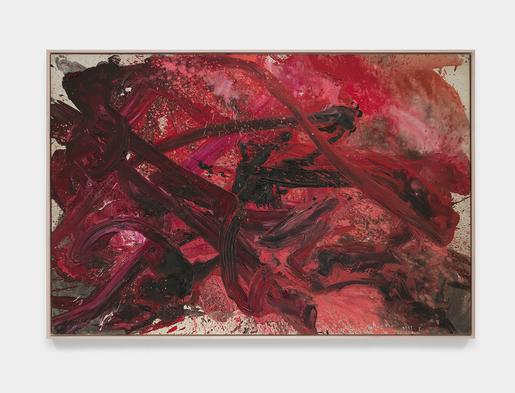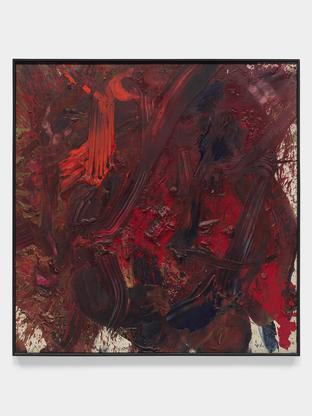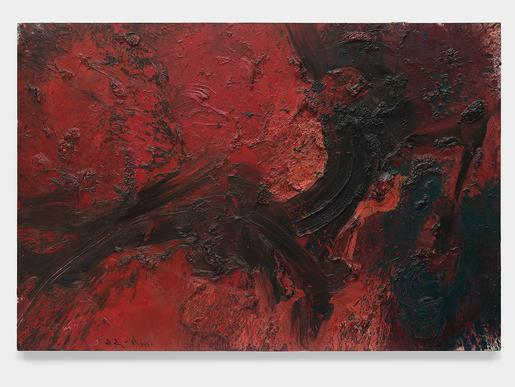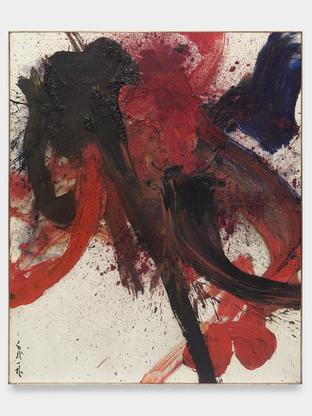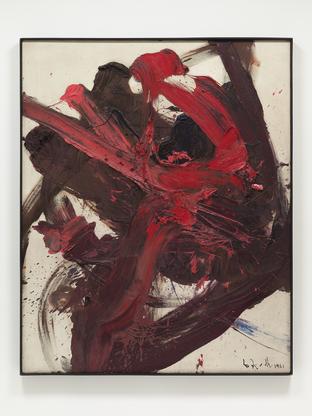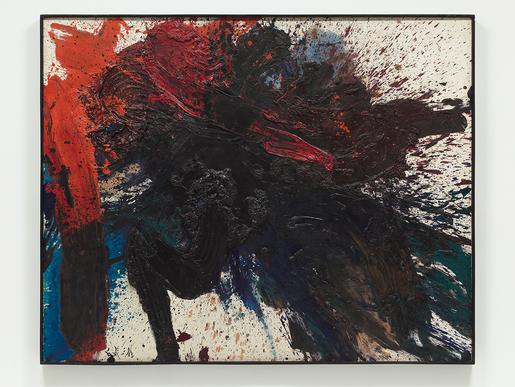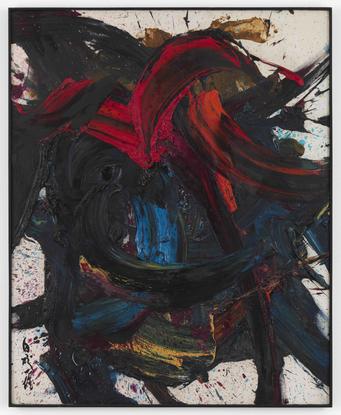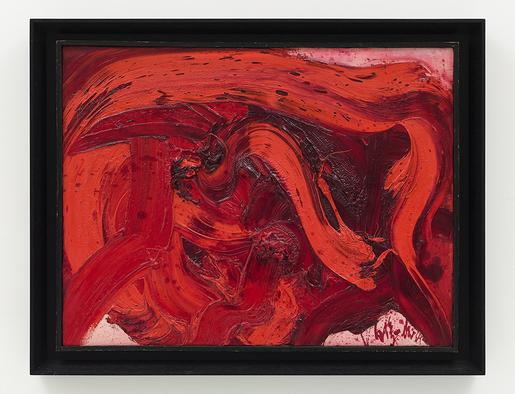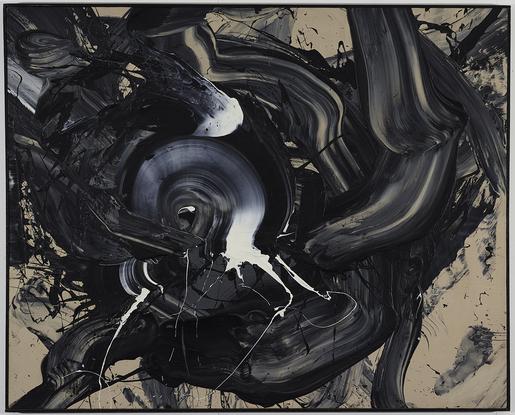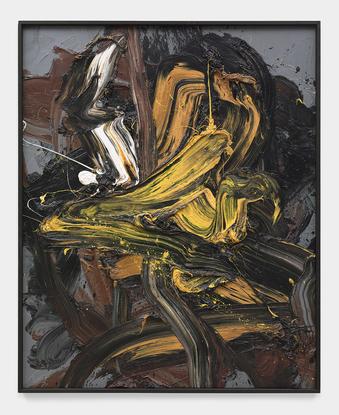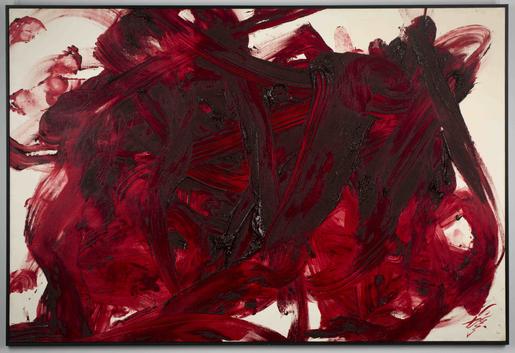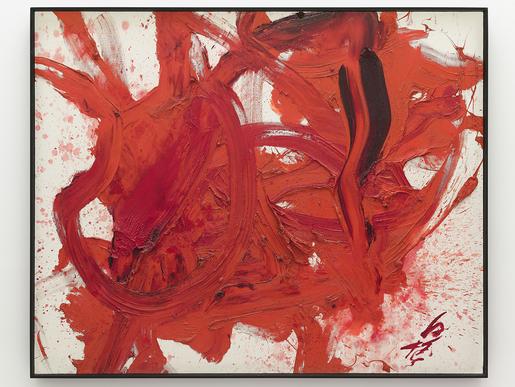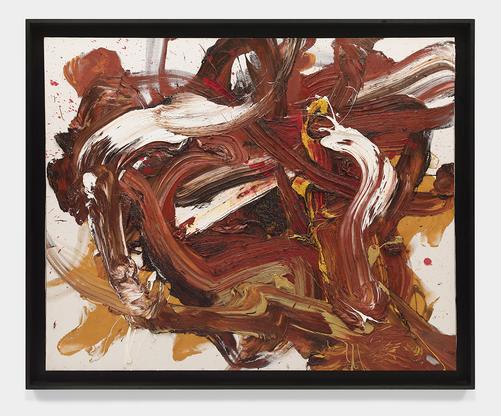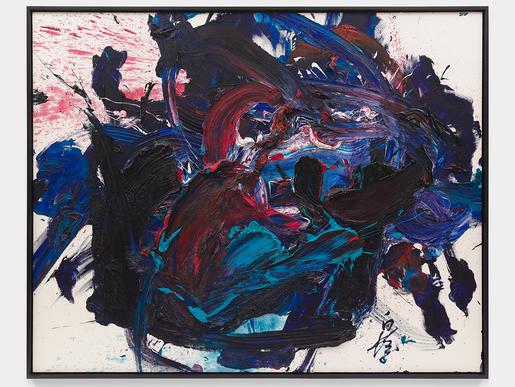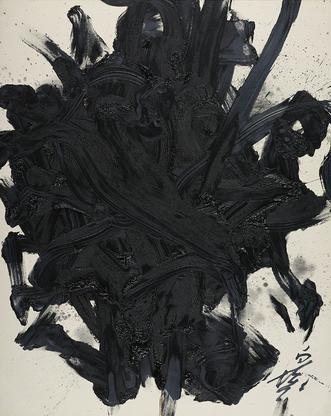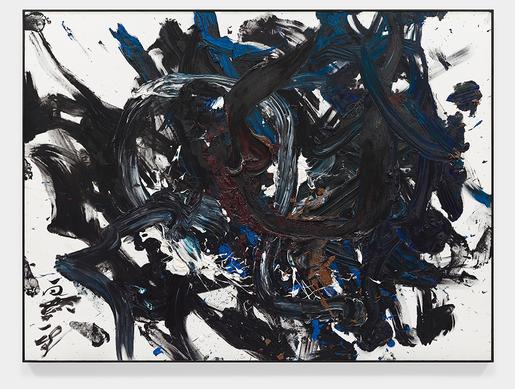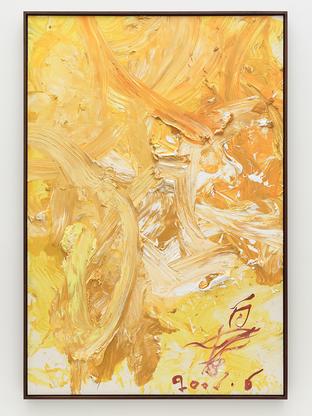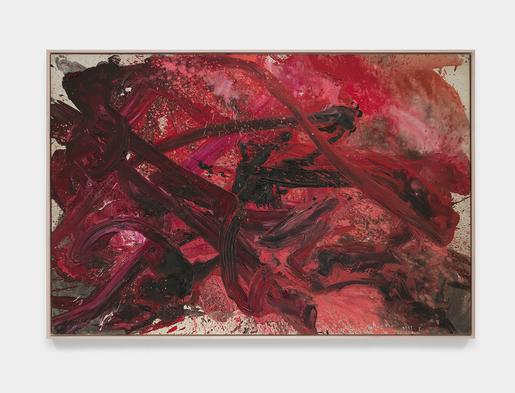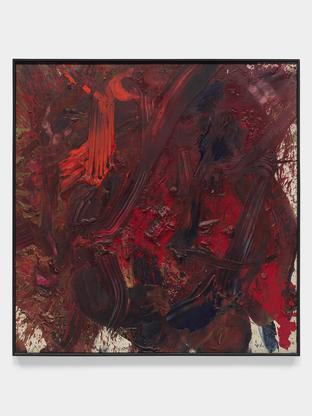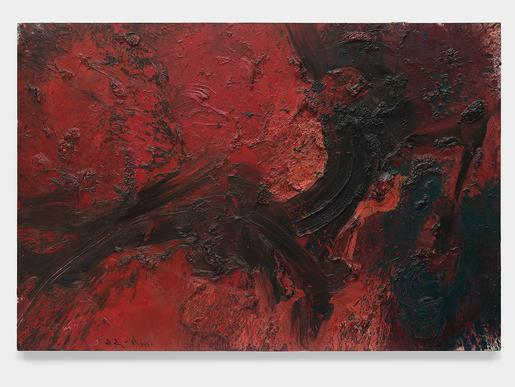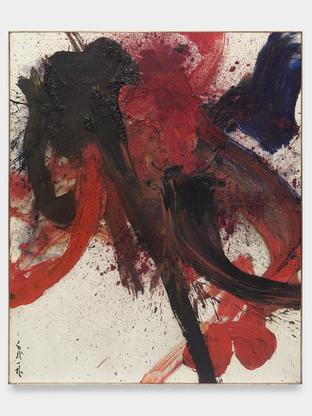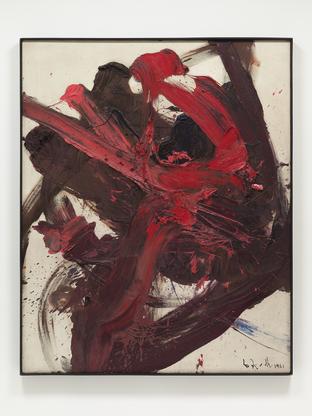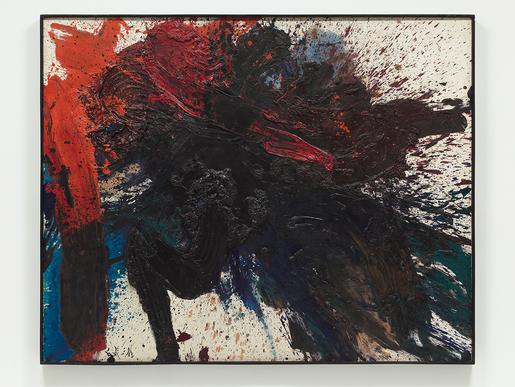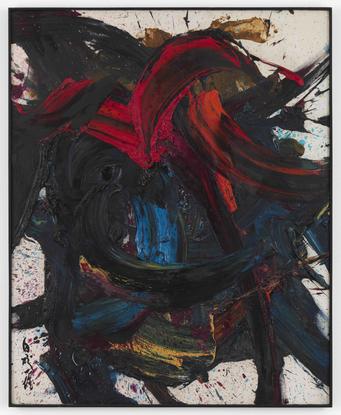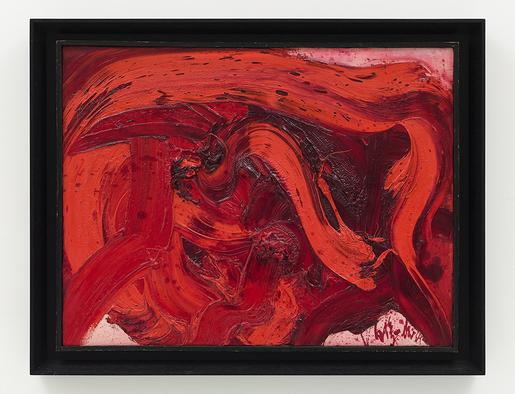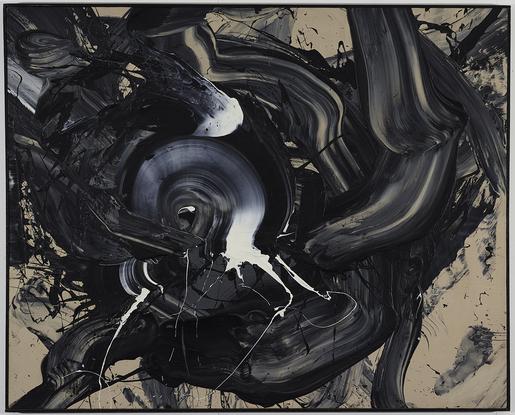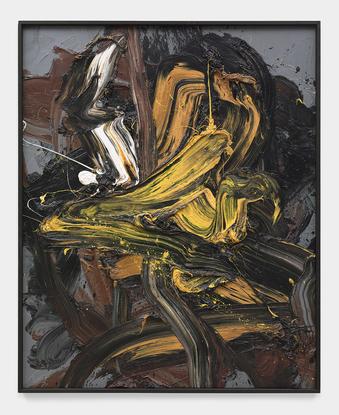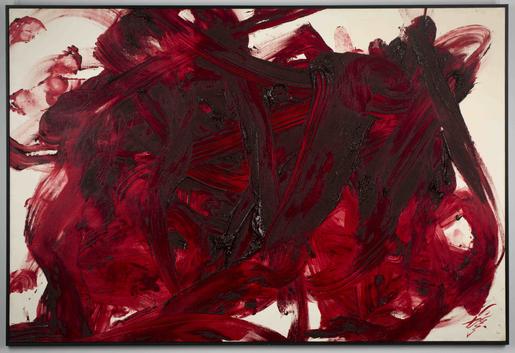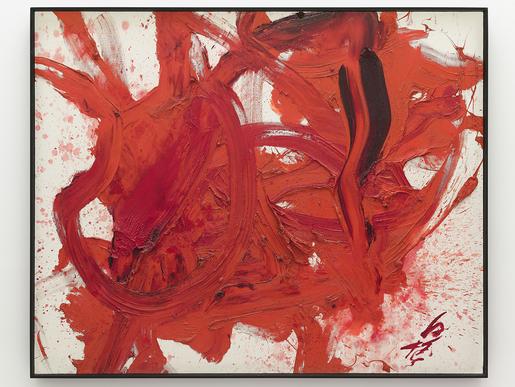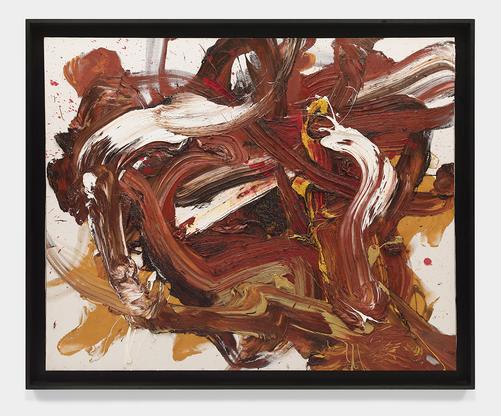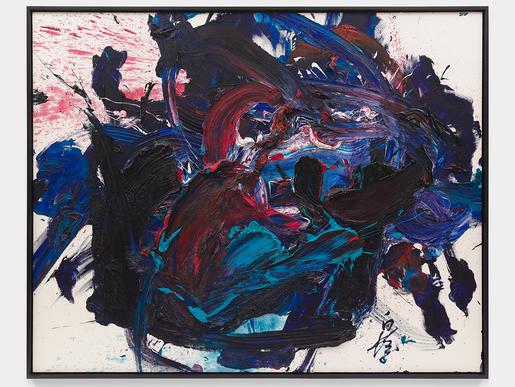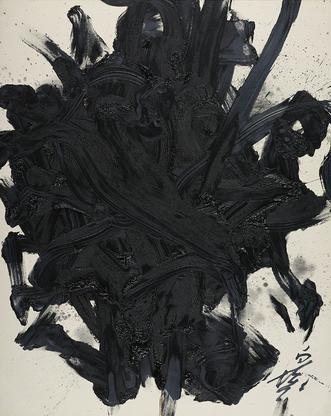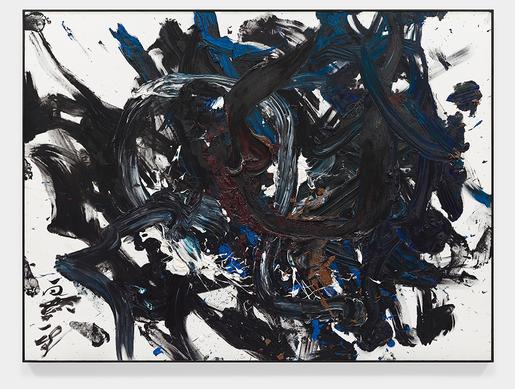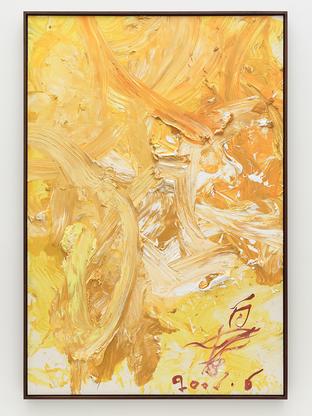 Event Photos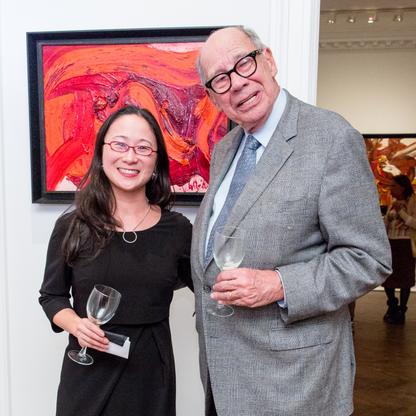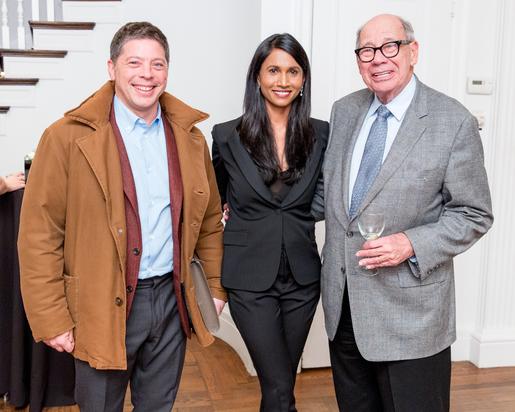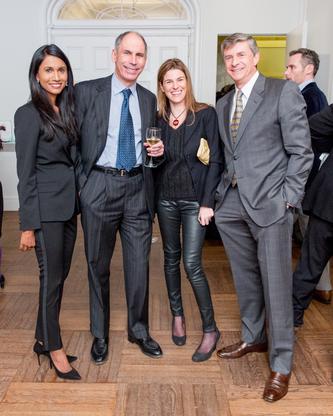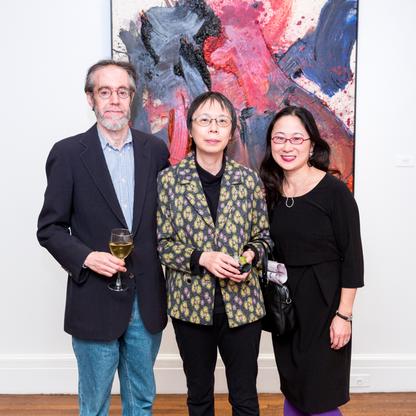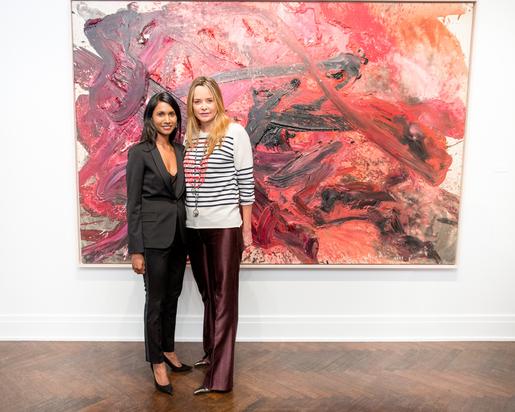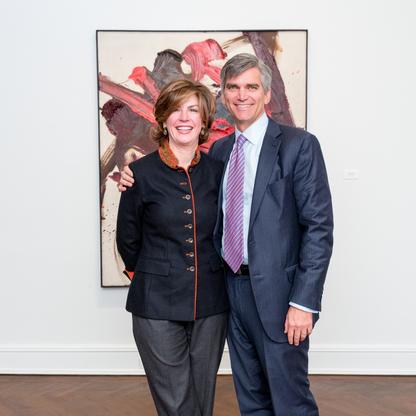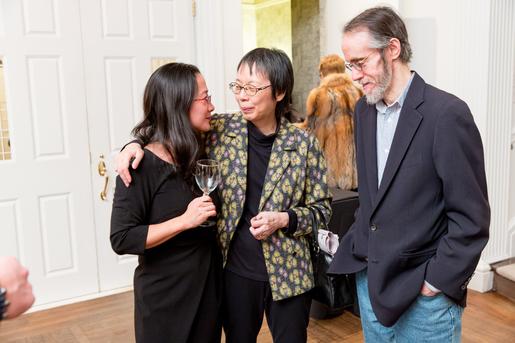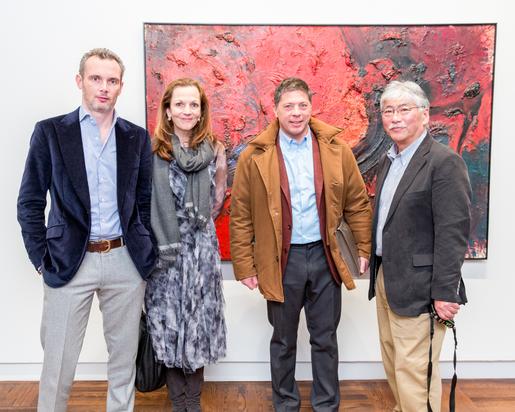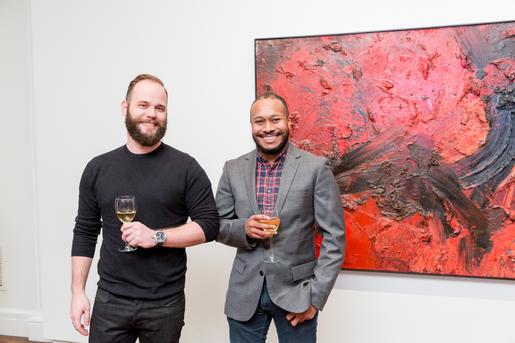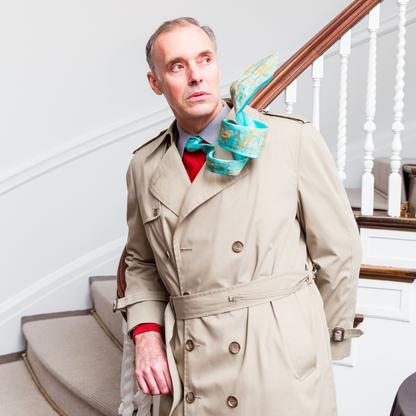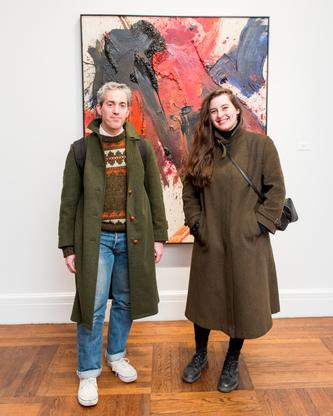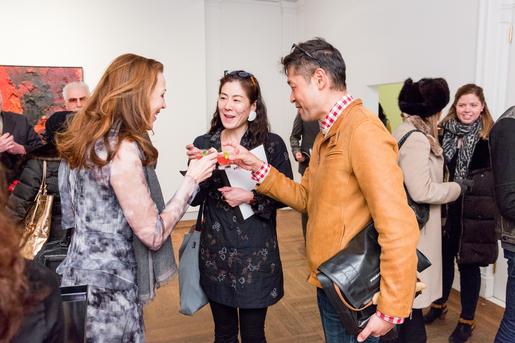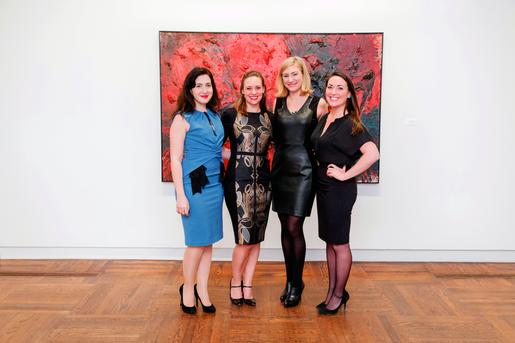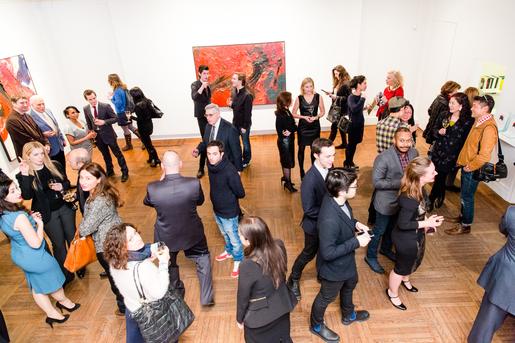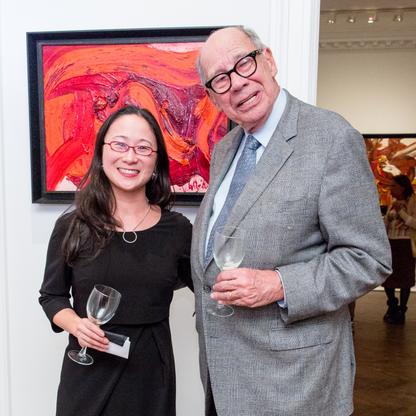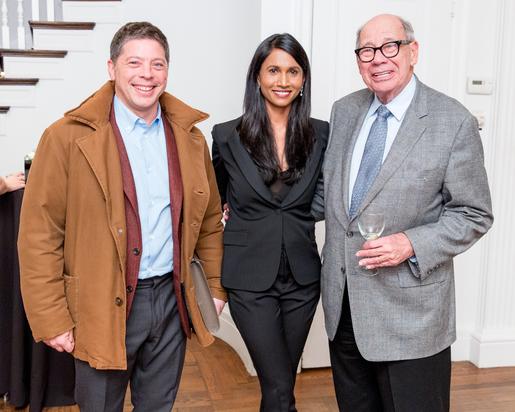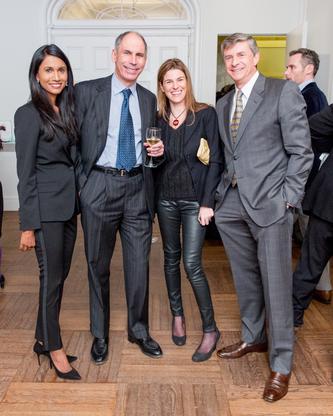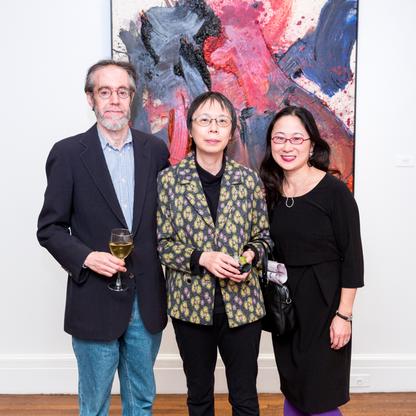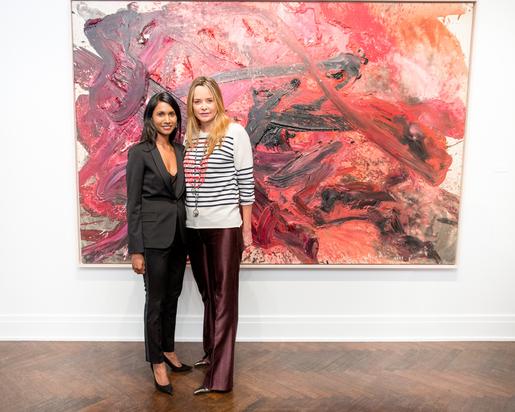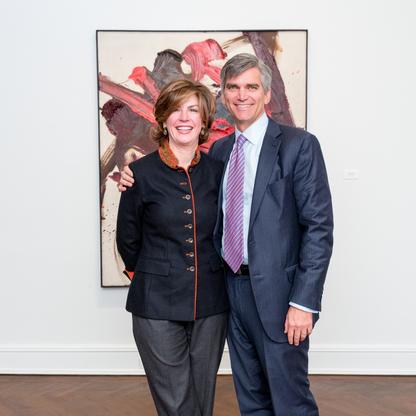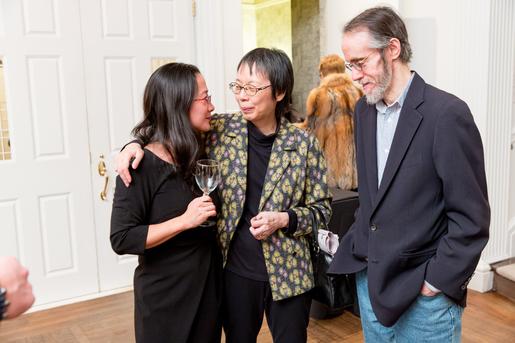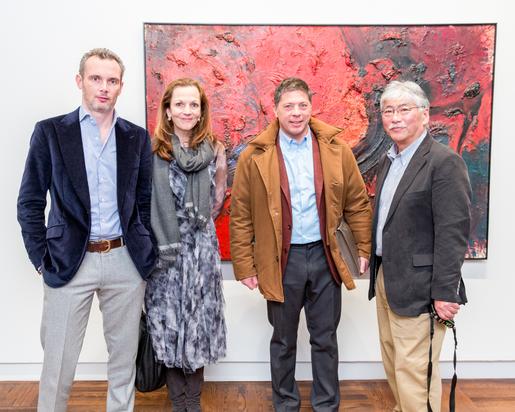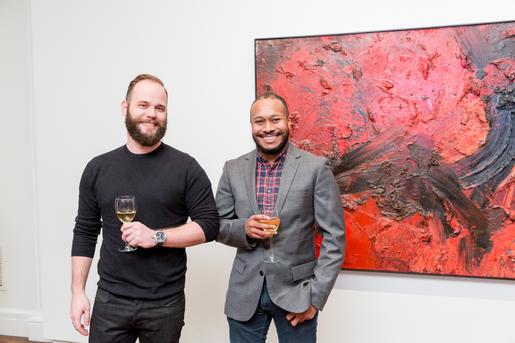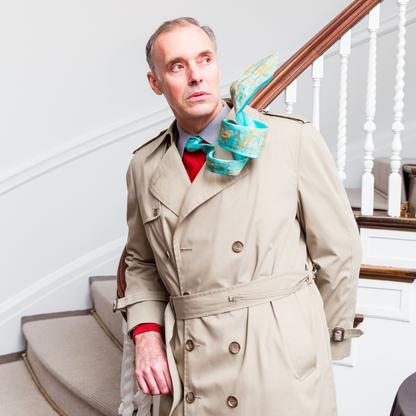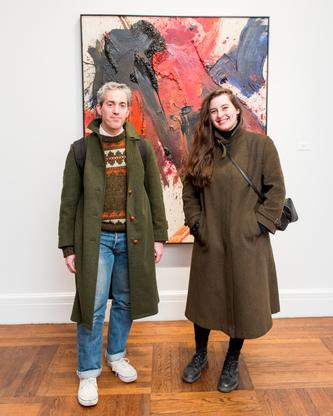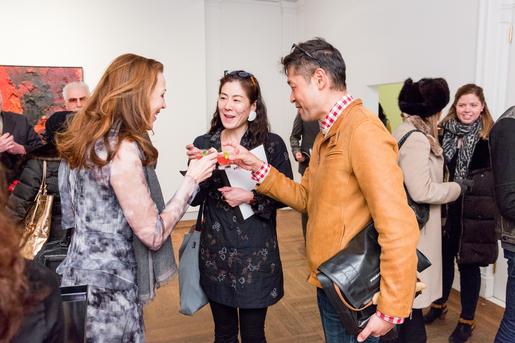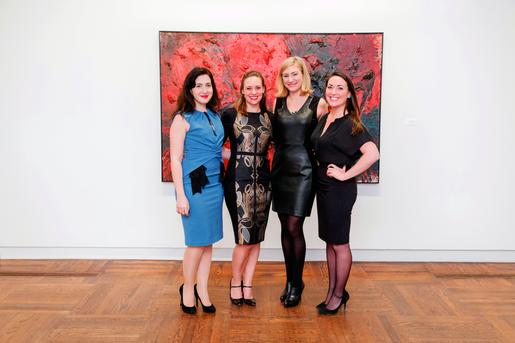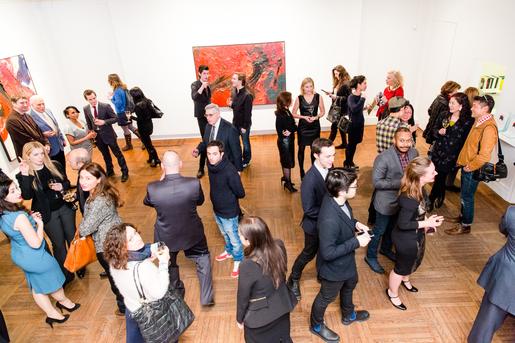 Press Release
Kazuo Shiraga
February 10 - April 11, 2015
Mnuchin Gallery is proud to announce an exhibition of major paintings by Kazuo Shiraga (1924 – 2008). Tracing the evolution of Shiraga's signature "foot painting" method over his entire career, it will feature 18 examples spanning nearly five decades, beginning in 1959. It will be accompanied by a fully-illustrated catalogue authored by noted Gutai scholar Dr. Ming Tiampo, Associate Professor of Art History at Carleton University, with an introduction by Dr. Reiko Tomii, independent art historian and curator. The exhibition will be on view February 10 - April 11, 2015.
Selected Press
The Economist
The rise and rise of an important 20th-century modernist movement from Japan
May 2, 2015
IN AVANT-GARDE art, as in polar exploration, it's getting there first that counts. The history of modernism is often viewed as a series of discoveries with the glory going to whomever made the next conceptual breakthrough. As that story is usually told, for the first half of the 20th century the innovative centre was Europe, before the old world was overtaken in the aftermath of the second world war by America.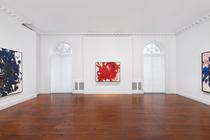 Momus
SEEING RED: UNDERSTANDING KAZUO SHIRAGA'S SUDDEN FAME
April 8, 2015
The avant-garde movement called Gutai has received a belated recognition and a new appreciation of perhaps its most brilliant member, Shiraga. While an ethnocentric, aesthetic chauvinism in the American artworld has downplayed the significance of this movement, a newly revisionist spirit is driving a wedge into the monolithic canon, upsetting an entrenched view of the West's monopoly on reinventing art.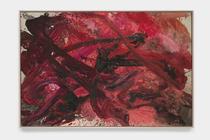 Bloomberg
This Is How an Unknown Japanese Artist—Who Painted With His Feet—Became a Star
March 25, 2015
Shiraga, who died in 2008, has had a dedicated following in Europe for the past 50 years. Born into a prosperous family in 1924, he was associated with Gutai in 1955, a year after the group was founded. In 1954, as part of his performance-based artistic output, he began creating works by suspending himself over the canvases with a rope and painting with his feet.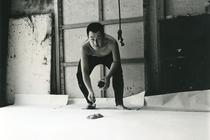 Town & Country
Fancy Footwork: Kazuo Shiraga, Japan's answer to Jackson Pollock, enjoys a warm welcome in one of the great homes of Abstract Expressionism
March, 2015
Many great painters exploit the undiscovered possibilities of their chosen medium – think of van Gogh treating brushstrokes like woodcarving, or J.M.W. Turner creating the illusion of space from thin washes of color. Add Kazuo Shiraga, one of the leaders of Japan's postwar generation of artists, to this list: He was the first to come to grips with the inherent slipperiness of paint.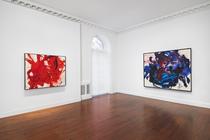 The New York Times
Art World Rediscovers Kazuo Shiraga
February 27, 2015
A member of Japan's Gutai group of avant-garde artists, Shiraga (1924-2008) developed during his six-decade career the singular technique of painting suspended from a rope, using his feet to make violently abstract, thickly impasted canvases. It has only been since the artist's death, however, that the conceptual originality and visual power of these "foot paintings" have been recognized by Western curators and collectors, particularly in the United States.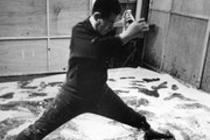 Artnet
Why Kazuo Shiraga Was One of the World's Most Radical Painters and Still Is
February 20, 2015
Kazuo Shiraga (1924–2008) has steadily gained historical momentum as Gutai's biggest name. He's celebrated right now in a big exhibition at the Dallas Art Museum alongside fellow Gutai great Sadamasa Motonaga, and has dueling shows of his feverishly handsome canvases at Mnuchin and Dominique Lévy galleries in New York; in the latter case, juxtaposed with some nice ceramic sculptures by Satoru Hoshino. Upcoming, too, on April 30, at Fergus McCaffrey Gallery in New York, is a joint show of the work Kazuo and Fujiko Shiraga. There is a lot of interest in the artist, clearly.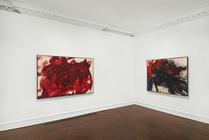 Artforum
KAZUO SHIRAGA
Summer 2015
THE GUTAI GROUP may be the cicadas of postwar art—forever cycling through visibility and obscurity, suddenly bursting into view every ten years or so. Buoyed by the attentions of critic and curator Michel Tapié, the group formed in Ashiya, Japan, in 1954, and made their New York debut at the Martha Jackson Gallery just four years later, only to be summarily dismissed as latecomers to the Abstract Expressionist party. Nearly a decade later, they resurfaced in New York again, in "New Japanese Painting and Sculpture" at the Museum of Modern Art, but that too proved a short-lived spotlight, one whose wattage owed more to Cold War–inflected interest in pre-Olympics Japan than to the works actually shown. In the mid-1980s and in the second half of the '90s, a spate of group exhibitions in Europe and Japan proved promising, among them the Gutai retrospective at the Galerie Nationale du Jeu de Paume in Paris in 1999.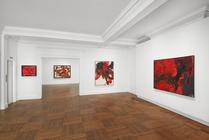 Publications
Kazuo Shiraga
February 10 - April 11, 2015
Catalogue available
Essays by Reiko Tomii and Ming Tiampo