Morris Louis: Veils
September 10 - October 18, 2014
Installation Views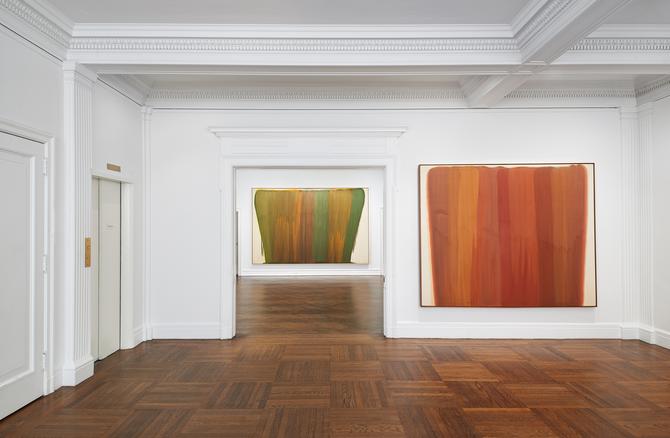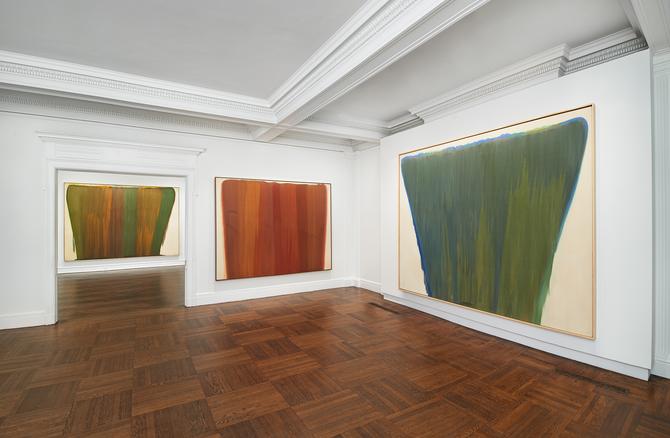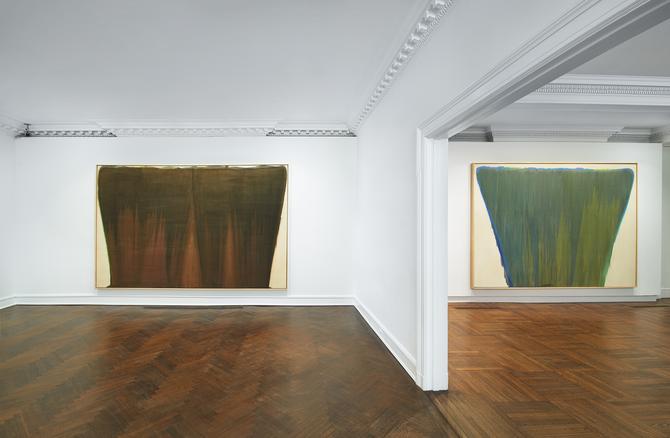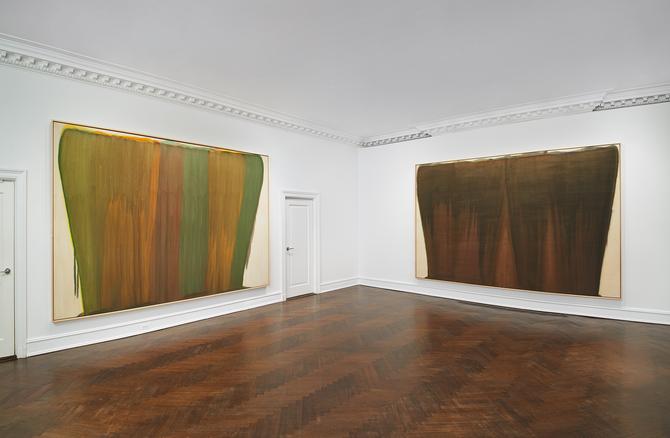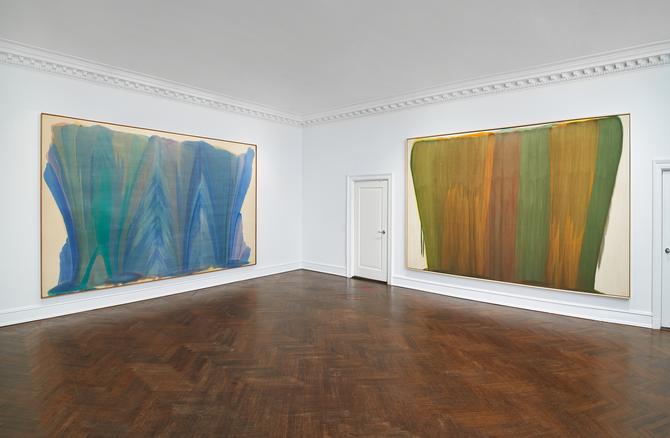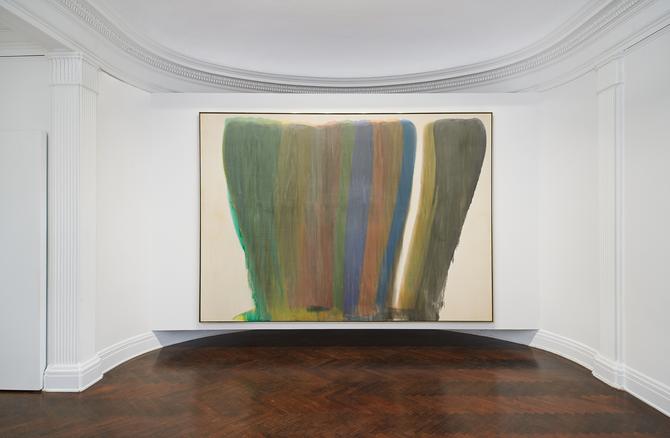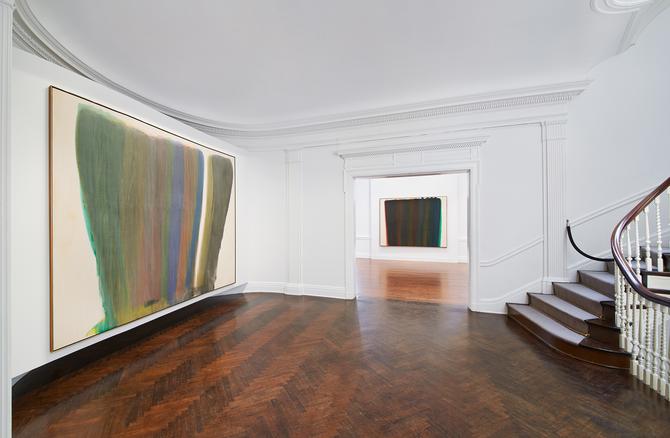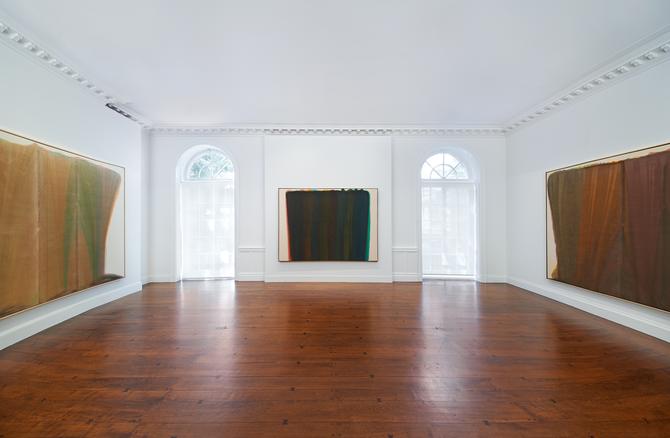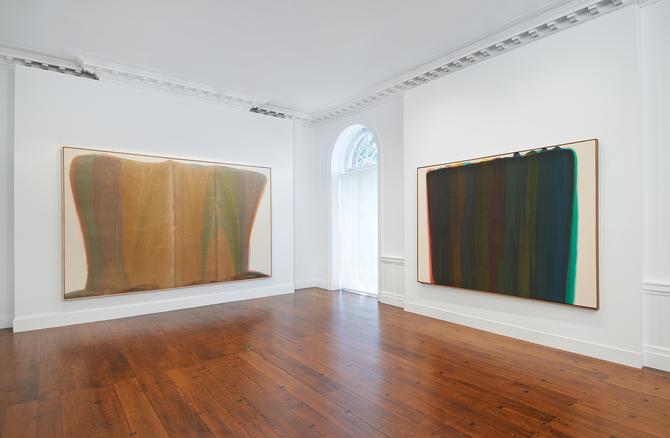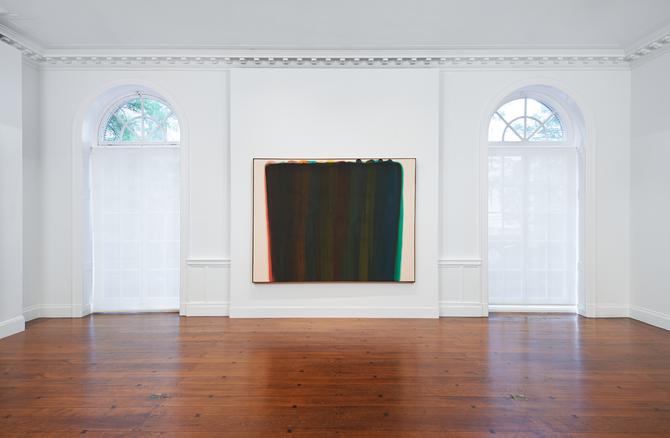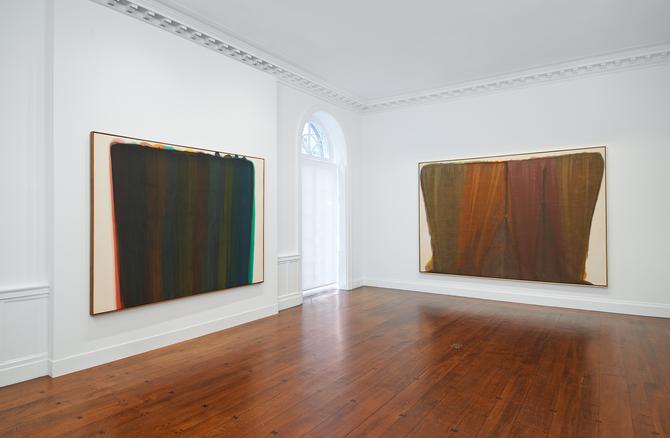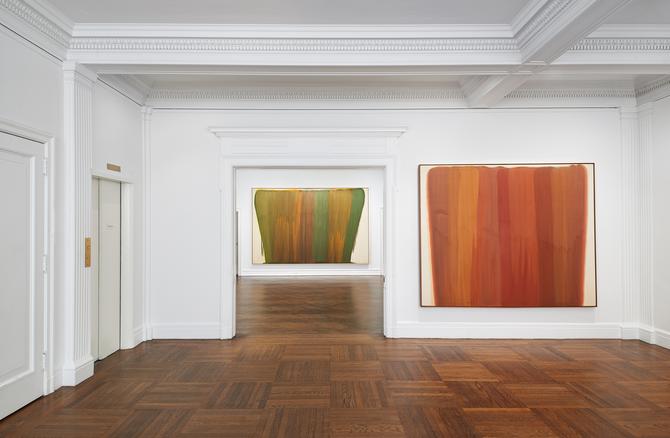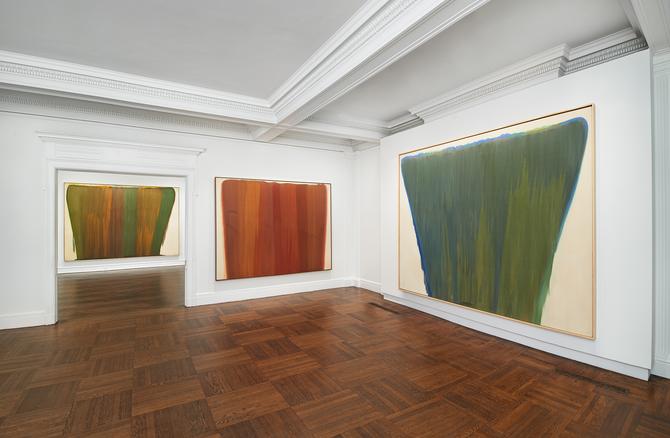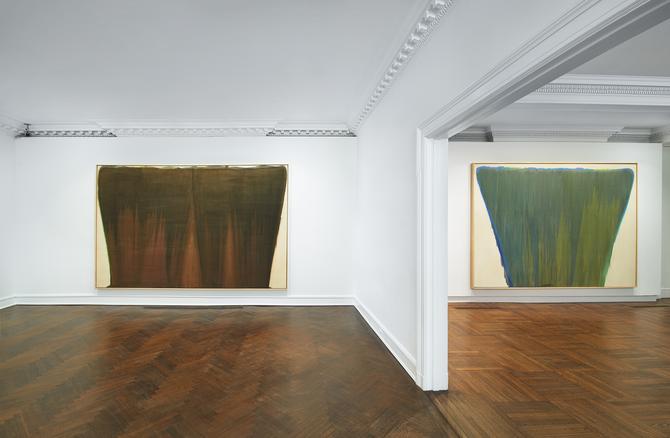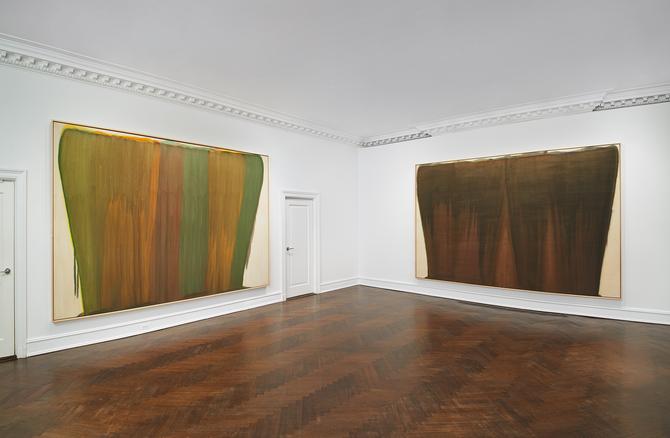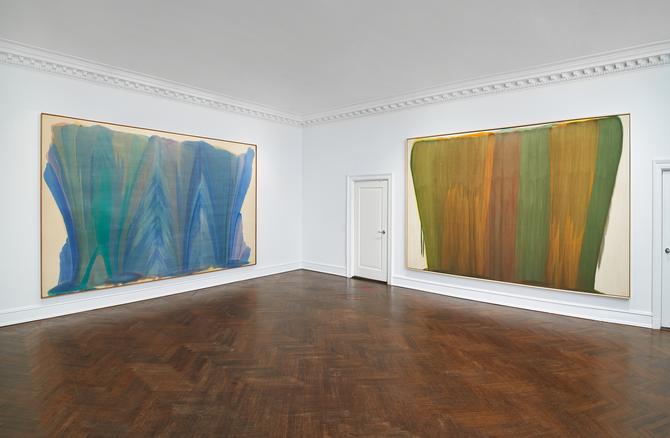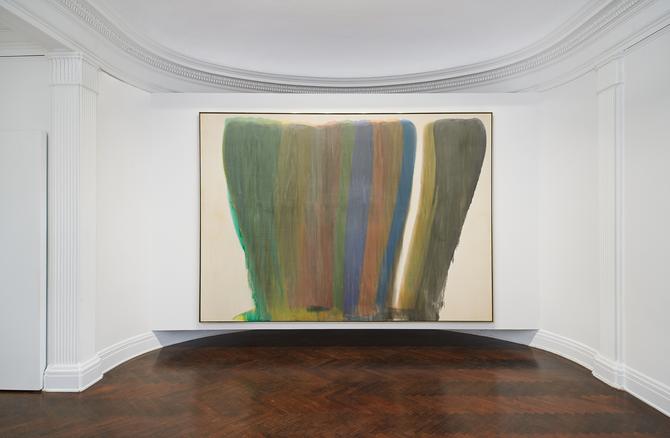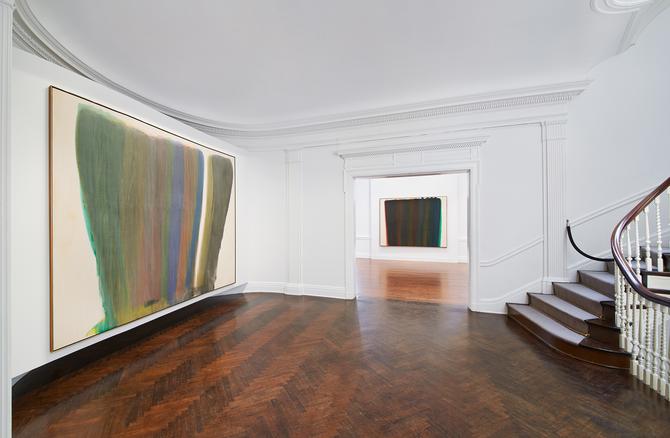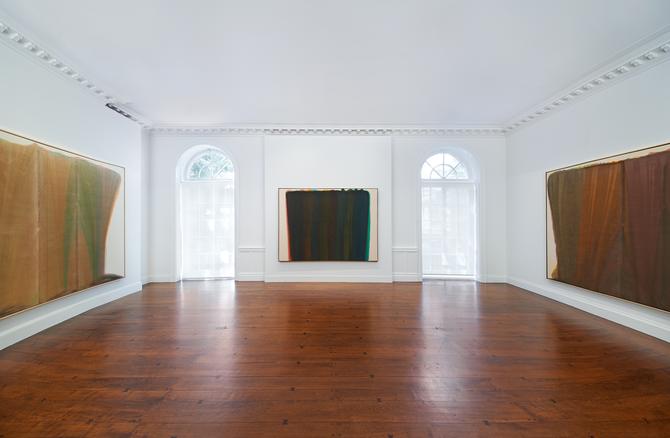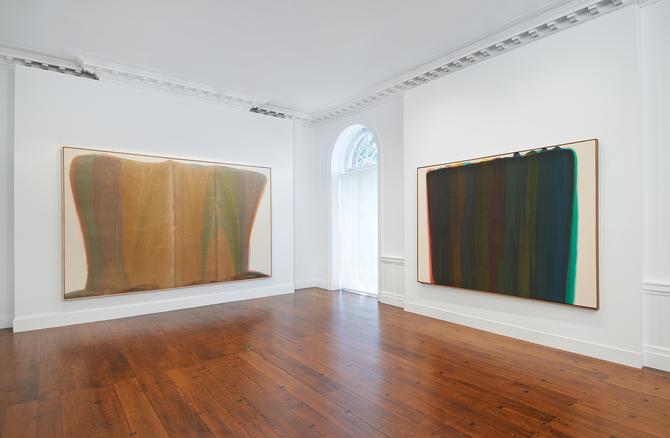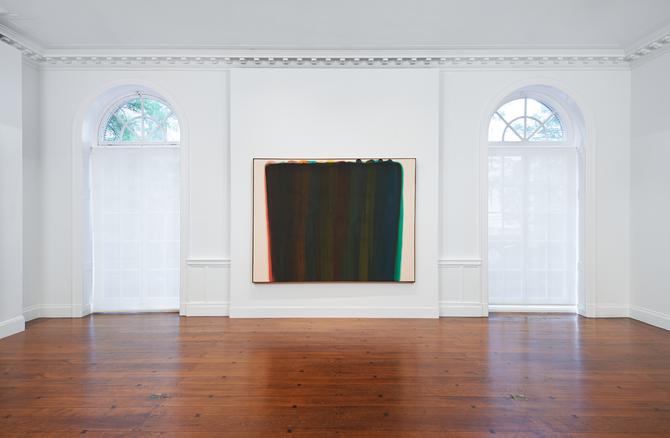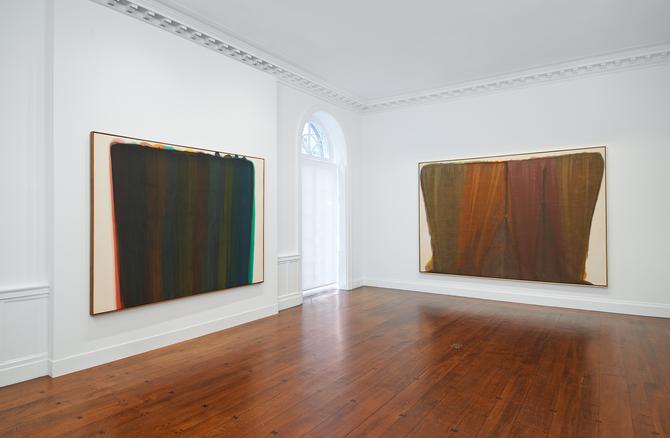 Art Works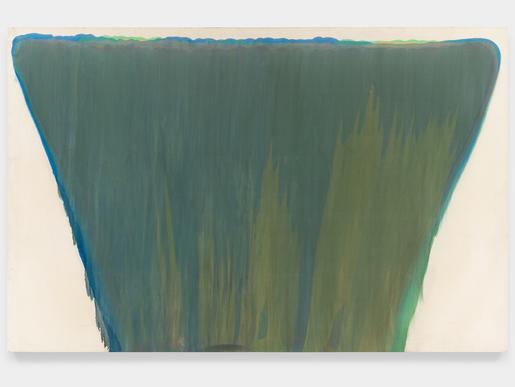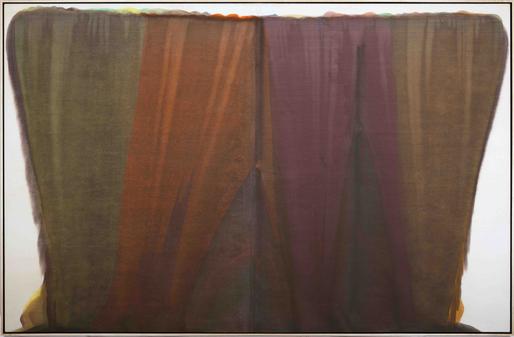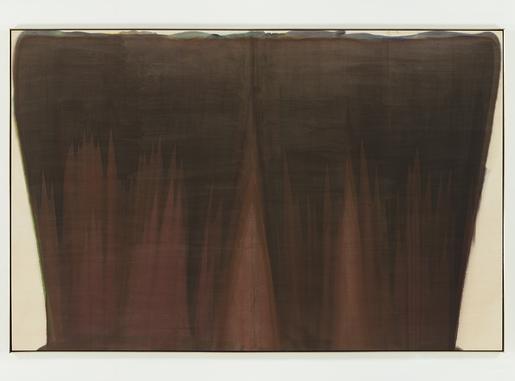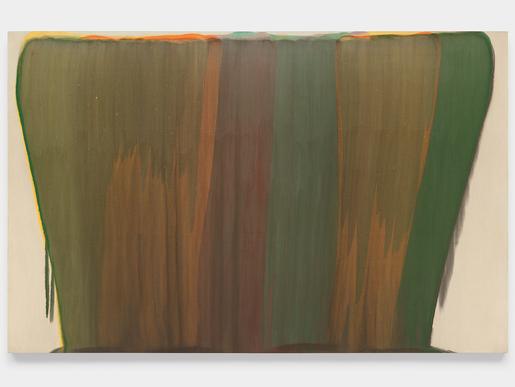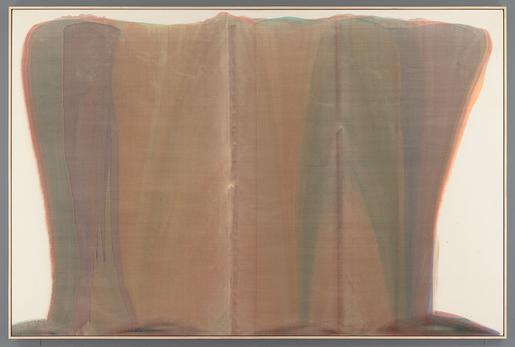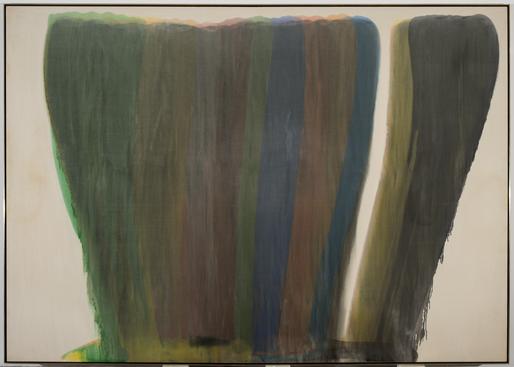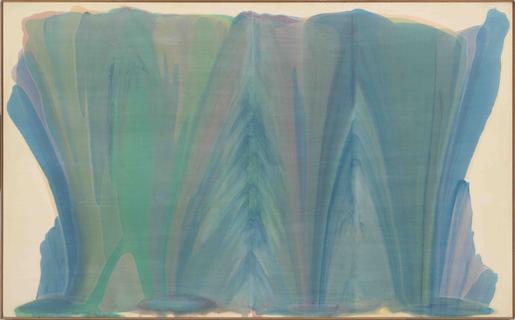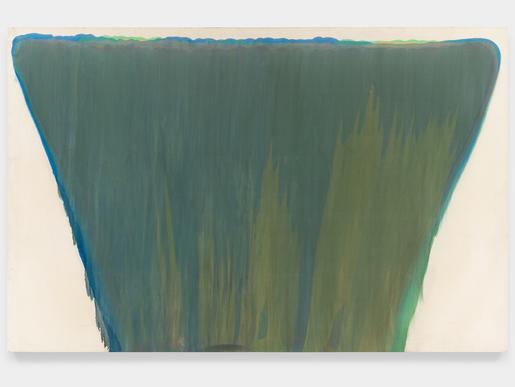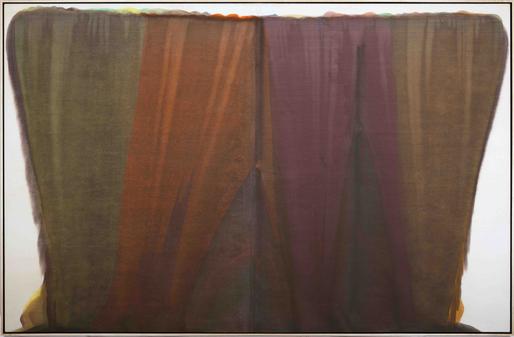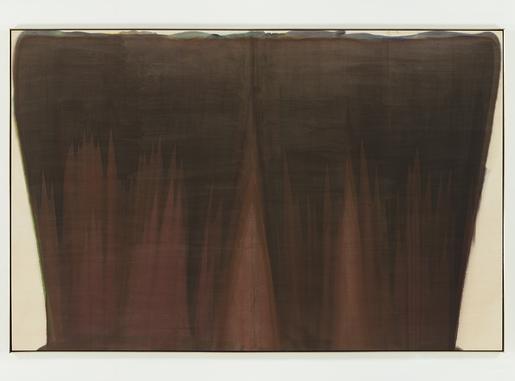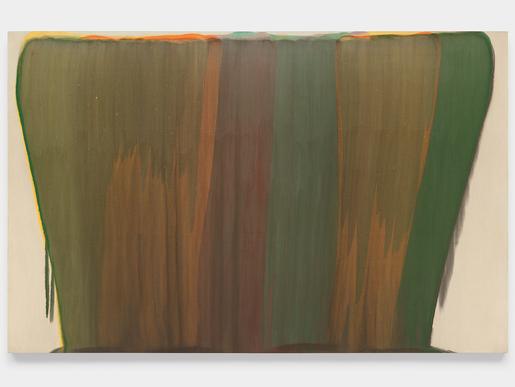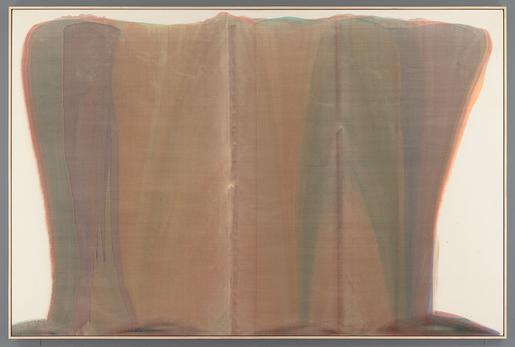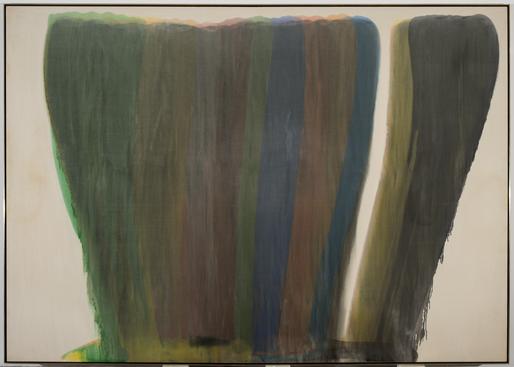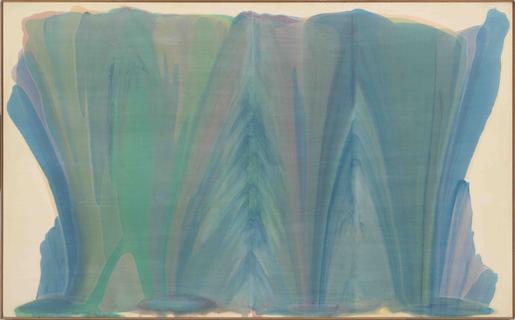 Event Photos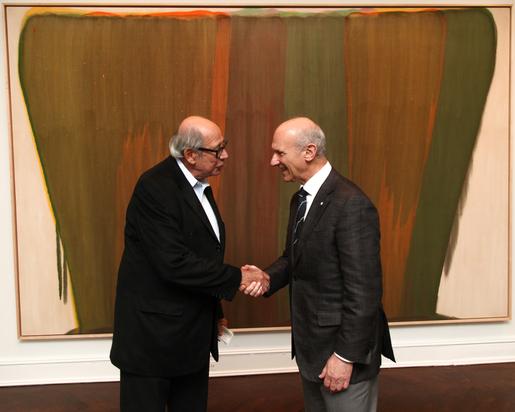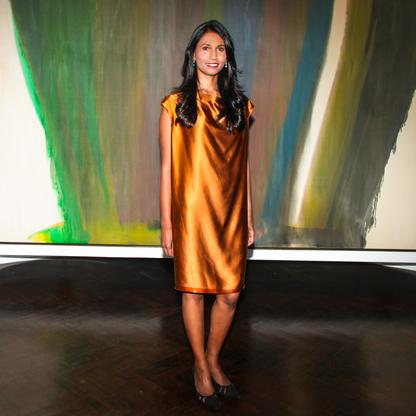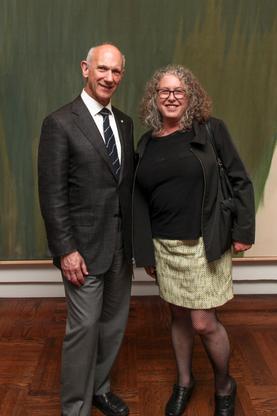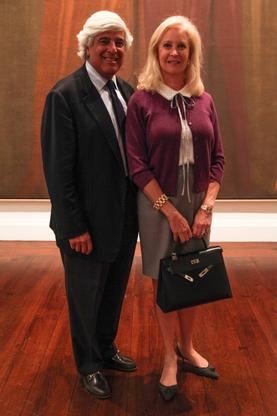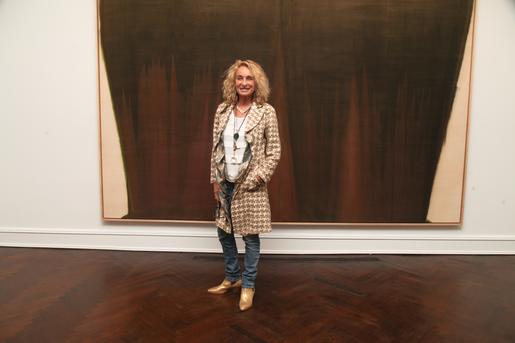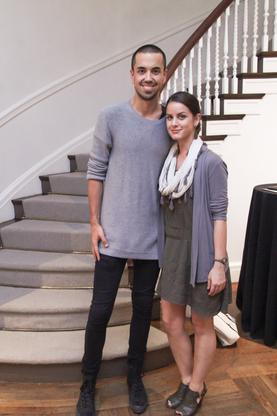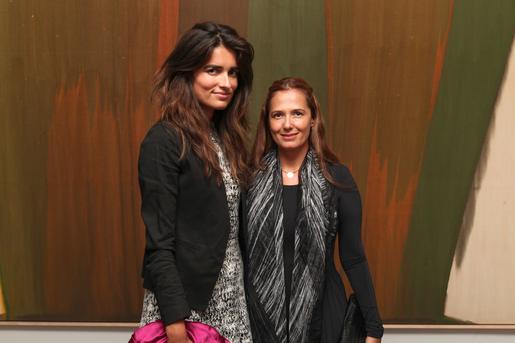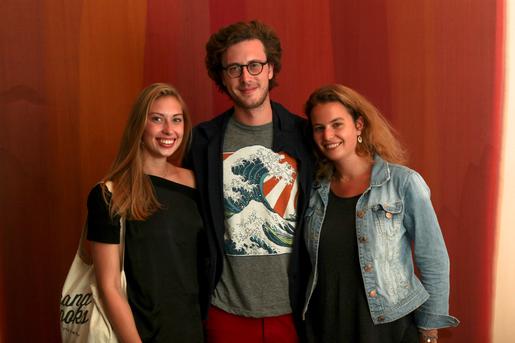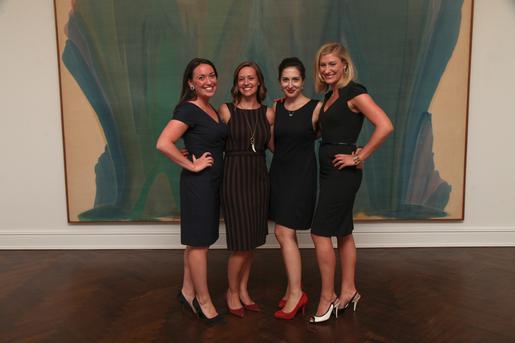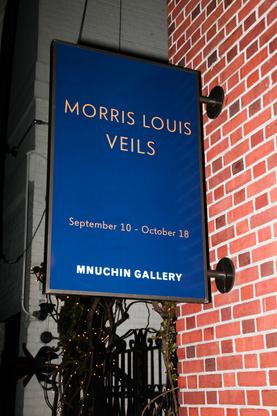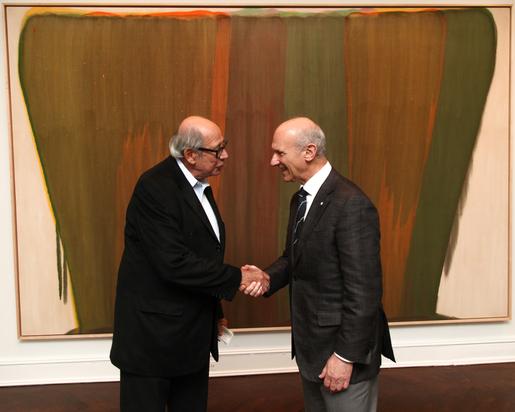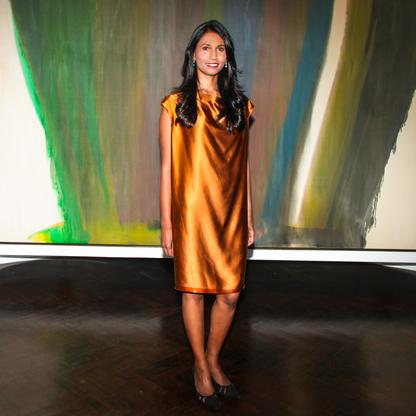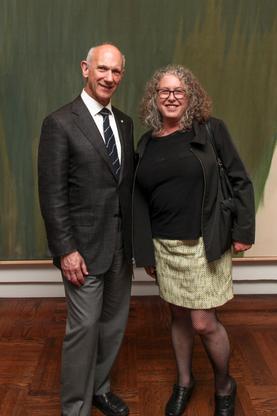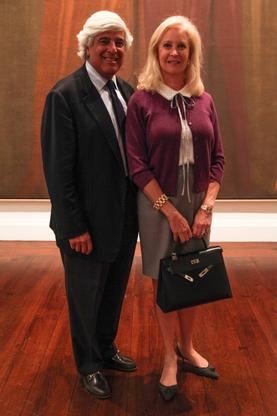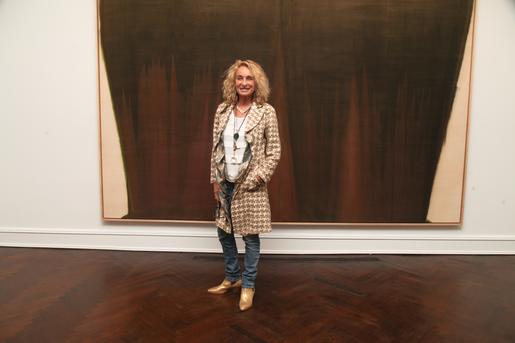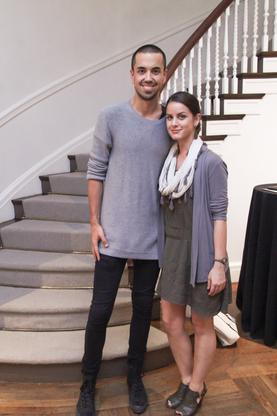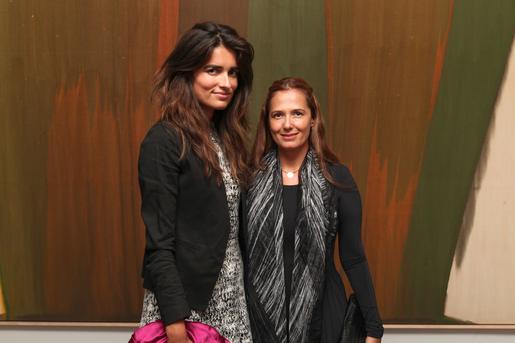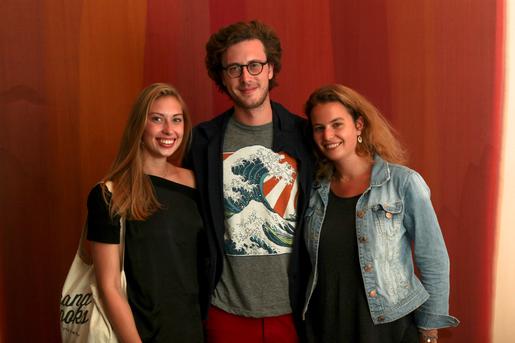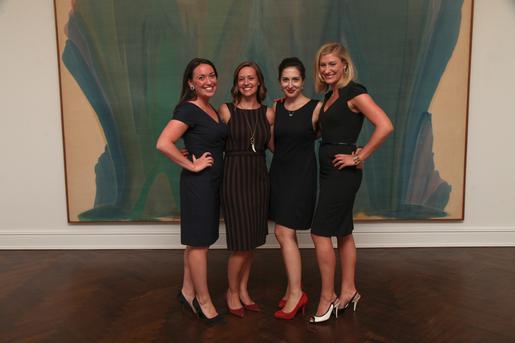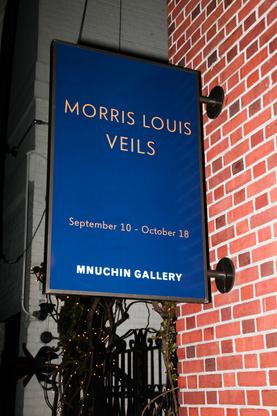 Press Release
Morris Louis: Veils
September 10 - October 18, 2014
Mnuchin Gallery is proud to present Morris Louis: Veils. This will be the first exhibition devoted exclusively to Louis's breakthrough series in over thirty years. The show will present nine superlative works from the series, including a focused group of Bronze Veils. The exhibition will be on view September 10 through October 18, 2014 with an opening reception on Wednesday, September 10 from 6:00 to 8:00 p.m.
Selected Press
Artforum
Morris Louis: Veils
December 2014
A recent review of shows by Helen Frankenthaler at Gagosian Gallery and Morris Louis at Mnuchin Gallery gave New Yorker critic Peter Schjeldahl the chance to express his considered views on Color Field painting:
Color-field reacted against the juicy, muscular styles of Willem de Kooning and his many followers, which [Clement] Greenberg deemed spurious and passé. It won that scrap, in the court of uptown galleries, but soon succumbed to the juggernauts of Pop art and minimalism, which had behind them forces of more than rarefied aesthetic theory: by 1962, Andy Warhol's silk-screened works equalled the formal strength of color-field and surpassed its éclat, with the added bonus of Marilyn Monroe. Greenberg's dialectic made color-field sound formidable, but the art proved lightweight in practice, a genteel sort of taste—the visual equivalent of second-Martini euphoria.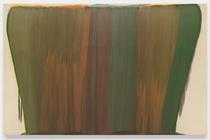 Artforum
Morris Louis: Veils
December 2014
When people think of Morris Louis's Veils, they often think of the popular painting Tet, 1958, and for good reason. Tet, which resides in the collection at the Whitney Museum of American Art in New York, is a gorgeous thing. Its delicate rivulets of paint recall Hellenistic drapery.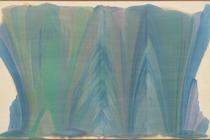 Town & Country
Pouring Their Art Out: Two Giants of the Midcentury Return to New York
October 13, 2014
Morris Louis is a gimme on any art history ID test: there is no one remotely like him before or since. His peak period came late, starting in 1954, after a visit to New York helped him break away, at the age of 42, from the shadow of Jackson Pollock. And it didn't last long, just eight feverish years, until his death in 1962, at the age of 49.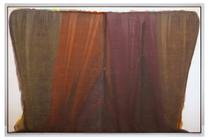 Whitehot Magazine
Color/Space Saturation: Veils by Morris Louis
October 2014
Throughout mid-town Manhattan, most of the color we see is generated electronically. Because we are conditioned to seeing color in relation to neon and LED light, we have become immune to the process of seeing color that comes more slowly. The manner in which we instantly catch the flush of digital light is distinctly different from the way we scan the surface of color applied with pigment. Therefore, to actually see a Rothko, a Baziotes or, for that matter, a Morris Louis requires a mental process of slowing down.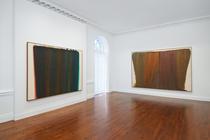 The New Yorker
When It Pours
September 22, 2014
Two new shows of color-field paintings from the late nineteen-fifties and early sixties—by Helen Frankenthaler, at Gagosian, and by Morris Louis, at Mnuchin—recall a time when such works served as intellectual battle flags in the dispute over what painting should be.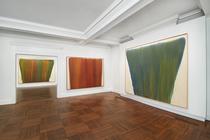 artnet news
David Ebony's Top 10 New York Gallery Shows for September
September 22, 2014
In recent years, Color Field painting has been enjoying a revival. This show, focused exclusively on "The Veils," a series of large, resplendent canvases Morris Louis painted late in his career, demonstrates why. Unapologetically beautiful and deceptively simple, the nine mural-size compositions here (averaging 8 ½ by 14 feet), painted between 1958 and 1960, immerse the viewer in a luminous, ethereal space like no other.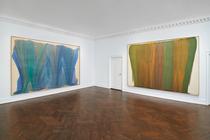 The New York Times
Color, Chemistry and Creativity
September 19, 2014
Color Field painting arrived, in the late 1950s, at a moment of simultaneous exhaustion and innovation: fatigue with the Abstract Expressionist hegemony on the one hand, and radical new developments in paint chemistry on the other.